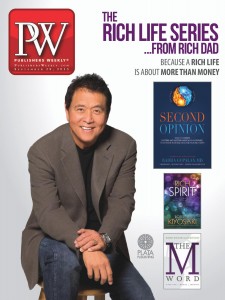 IPG was recently highlighted in a Publishers Weekly article detailing the steps distributors take to ensure their supply chain from publisher to customer is as efficient as possible. The article, entitled "Speeding Things Up," quoted COO Joe Matthews on how IPG has employed various new technologies to succeed in speeding up the supply chain, and how this has in turn helped sales. From the article:
"COO Joe Matthews attributes the success of the company's Spanish-language books, which helped push up sales for the company overall, to the improved supply chain. Editorial Océano de Mexico sales (for which IPG distributes adult titles only) are up 50% this year, relative to 2014. Its print sales, coupled with a 30% increase in e-book sales should help IPG meet its 2015 goals despite a slow start due to light printbook sales and heavy returns in the first and second quarters.

IPG is also among those looking to POD to get books to customers faster. It is working with Ingram, Amazon, and Edwards Brothers Malloy for POD, and it is in talks with Baker & Taylor/Bookmasters. "We see [POD] as the most important way to guarantee availability to print close to the customer," Matthews says, adding that "availability is king now. You cannot be out of stock." Like other distributors, IPG has expanded its warehouse, adding another 17,500 sq. ft."
It can be nearly impossible to fit every aspect of a company's recent innovations to improve supply chain into one feature. So, Joe was kind enough to provide some valuable additional information on what didn't make it into the article: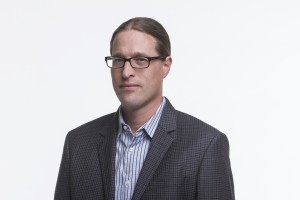 "IPG is always pleased to contribute insight to our friends at PW.This piece does a good job of highlighting our areas of growth, our focus on supply chain, and innovation with POD and our distribution center, but it doesn't mention one of the most significant developments at IPG in 2015: a new marketing department. In the past, marketing staff were "embedded" in various other departments – now they work together in group with more staff and new resources. This change results from shifts we are seeing in the marketplace, where discoverability has become a major issue in a landscape of 700,000+ new titles per year in the US.

PR is still incredibly important, but as the amount of places where reviews appear steadily increases, we also see the efficacy of a review slowly diminish. The solution is a shift of focus to increased marketing, both at the consumer level and the trade customer level. A great example, and a place where IPG has unparalleled expertise, is in the eBook domain. While traditional PR and author support will increase sales, a promoted title on an eBook platform can drive tremendous sales. Just getting featured as a Kindle Daily Deal, for example, can forever change the trajectory of a title. We see that eBook buzz spill-over into physical sales."
Read the full PW Distribution Feature here.