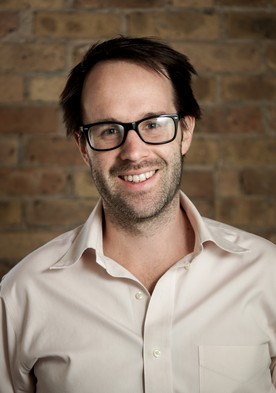 Curt: I'm here with Clark Matthews, who's in charge of everything digital at IPG. We're going to talk about selling books directly to consumers. So, Clark, give us the overview of the challenges and the solutions.
Clark: I'm going to start with the technical hurdles. In order to sell directly to a consumer, you need to have a storefront. We have spent a lot of money on an IPG bookstore on our website: www.ipgbook.com. Setting up a good bookstore involves a lot of pretty complicated considerations. How does the credit card processing work? How does the credit card processing interface and integrate with orders? How do the orders get transmitted to the distribution center for shipment? This is basic supply chain nuts and bolts. If you are going to make any money with a web storefront, your systems have to be highly automated.
Curt: Do we sell e-books as well as print books on our storefront?
Clark: Yes, but this is another technical challenge. There are of course multiple e-book formats, and there is a need for content management systems and encryption. We brought in Adobe systems to provide the level of encryption our publishers require and the storage and platform to allow us to sell e-books directly. It is a big, complex program, that took time and expertise to implement but once we got it going our consumers could go to our website, buy, and download our e-books—a near seamless experience like they'd experience on any other big e-book vendor site.
We've also made our sophisticated shopping cart available to our publishers to use on their own websites. This is another way that we reach the direct-to-consumer audience. We understood very early on that it's the publisher and the author that have the most direct connection to the consumer. And so it was an obvious next step to provide our publishers with a version of our shopping cart that only offered their own products.
Curt: Wouldn't it look funny to have somebody else's shopping cart on your own website?
Clark: Yes it would. The branding must be consistent. Consumers don't like it at all if they click on a link and all of a sudden find themselves in a strange place. What they would rather do, in most cases, is stay in the same branded environment where they found the publisher's content. We solved this consistency problem by making it easy for us to re-brand the IPG shopping cart on an individual publisher basis. The colors, fonts, and all the links on the shopping cart we supply matches the publisher's website, so the cart appears to be a native part of their brand.
Click to view examples of IPG shopping carts
Curt: Can you explain how it is that you get customers to come to a website? There is obviously a lot of competition out there for the attention of the consumer.
Clark: When the IPG site launched, it got quite strong web orders right off the bat because people were doing Google searches. Also it's a well built website, and we paid a lot of attention to search engine optimization (SEO). We are now building lists of customers in various subject areas, and our sales are steadily increasing. But this is a slow process. The really striking sales success so far has come from the shopping carts we have provided to our client publishers. Many of them have had a website for years, have already built good customer lists, and they know their audiences. Once a really good cart is in place, a well designed and targeted e-mail blast to their in-house lists will get the orders flowing in. This approach is remarkably successful for publishers that sit on top of membership organizations. Others need to work hard on building lists.
Curt: Does social media have a role to play in developing a successful direct to consumer program?
Clark: Social media is yet another piece of this puzzle. The social media ecosystem is very much a part of how IPG, our publishers, and their authors connect with their audiences. For example, if an email blast is going out that offers a special discount for some titles, there should be a Facebook post, and Tweets, and a tie-in to Pinterest, all of which direct consumers to your website.
Curt: I've of course looked into the economics of this kind of direct selling, and the numbers are quite stunning. If you have eliminated the middle man, you can keep a lot more of the money—often as much as 50 percent more of it—which puts you in a position to offer a deep discount to the consumer if you need to. How much discount is required to stimulate direct-to-consumer sales?
Clark: This is a really excellent question, and the truth is that it's going to depend. I would say that, in general, the consumer is going to go to Amazon if their main concerns are low price and fast service. But we also know that some consumers are looking for a custom experience. They want to be connected deeply with the publisher and the author; they want to support their favorite publishers and authors; and they want to experience the cultural values the publisher's titles affirm. They go to the publisher's website and order there, not necessarily just because of price or convenience, but because they care about the brand, the experience, the lifestyle that's associated with it. Some special discount for the consumer may help, but a deep discount is not always needed.
Curt: So you're arguing that a publisher's website could become the nexus of a niche community and that what book buyers are really after, sometimes, is the feeling they're participating in a special community? This sounds to me very like the fundamental spirit that drives independent publishing.
Clark: I think that's exactly correct. In a highly developed, diverse country like ours, people distinguish themselves by becoming part of niche subcultures, and the demand for those lifestyle differentiations directly determines the products they choose to purchase and how they want to purchase them. A book on wooden spoon carving may be of interest only to a limited number of fans, but they will be deeply committed fans. They will know that purchasing a book directly from the website of a publisher of spoon carving books will support the spoon carving community in general. People want to connect.
If all consumers needed to make a buying decision was a good looking and functional website, publishers would be making hay on the internet. The truth is that while a good looking and functional site is essential, what draws a consumer in and initiates a sale is the site's custom content.
Curt: So what exactly do you put up on your site to create this custom content?
Clark: This is the hard part. You need curated content, not just dull listings. Newsletters to which visitors to your site subscribe can be a vehicle for curated content. Excerpts, author interviews, reviews, blogs, all can help potential customers identify with your list. Amazon's storefront is based on the "everything for everybody" model. You need a very different approach. You want to say to your customers "This content was selected with somebody just like you in mind."
Curt: So content is still king?
Clark: That's right; content is king.