IPG Academic and Professional Publishing
Publishers in our Academic and Professional Publishing program include some of the world's most respected professional and scholarly presses from the United States, Europe, Australia, New Zealand, Canada, and South Africa.
Titles in the A&P program appeal to an audience that is attracted by eclectic content that has a strong point-of-view and is serious in nature. Many of these books could and are used in upper-level college courses while also demonstrating a strong appeal to specialized retailers.
Academic & Professional Catalog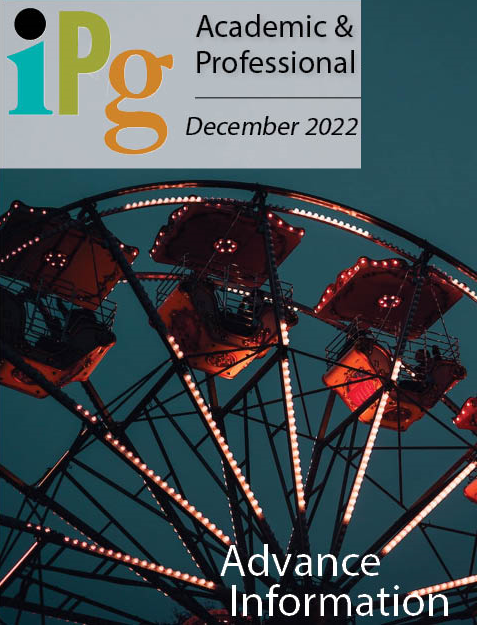 This collection includes some of the world's most respected scholarly presses, with titles appropriate to upper-level college courses and to retailers and libraries serving readers with serious intellectual interests.
Want to hear the latest news, events, recently reviewed titles & happenings?
Sign up to receive alerts on titles in your field from quality academic publishers around the world.
Trade Shows and Events
Visit our events page to see the annual trade shows and conferences which IPG plans to attend in some capacity this year.
Request an examination copy for course consideration
Examination copies are sent to teaching faculty who would like to review a book before deciding whether to use it in a course. To request an exam copy, please complete the following form.