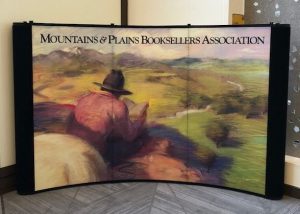 Our Director of Marketing, Lauren Klouda, is back from two whirlwind days in the Mile-High City for the MPIBA Fall Discovery Show. Here, she shares with us the titles booksellers were most excited to see, her experience mingling with fellow book-lovers at the Shelf Awareness evening reception, and her two favorite bookstores in the Denver area.
What was your primary objective for attending MPIBA, and what were you most excited for?
This was my first time attending the MPIBA Fall Discovery Show, so one of my primary goals was to connect directly with this group of booksellers on their home turf and to offer them a chance to flip through our frontlist picks in person. I was especially looking forward to visiting bookstores that have been on my bucket list for a while (BookBar and Second Star to the Right), as well as some flagship favorites (Tattered Cover).
How was this year's show different from others you've attended in the past?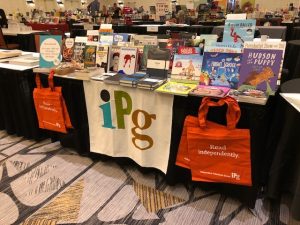 Each of the regional shows have their own personalities and their own events you get excited for that are unique to that show and group of booksellers. MPIBA has an opening evening reception that brings out all the attendees. We enjoyed good conversation and got to meet with some new stores as well as some longtime customers with new buyers. Shelf Awareness hosted an after party at a nearby brewery that gave booksellers and exhibitors a chance to mingle over some excellent Colorado craft beers. Day 2 went by quickly with steady traffic throughout.
What was the show's biggest success, in your opinion?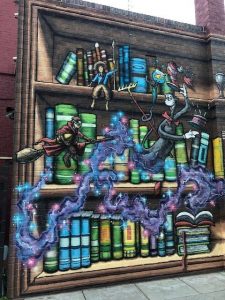 Booksellers were excited by the books we'd selected to showcase. I was most pleased when they'd come up and excitedly let me know that they'd just brought this one in or had just hosted an event with that author. Specifically blue manatee's My Papa is a Princess, Ammonite Press' Biographic series, Shinola's new line, and Albert Whitman's Teach your Giraffe to Ski were big hits.
What would you like to see differently next year, either on the part of MPIBA or IPG?
I'd like to have a few more author events at the booth as these booksellers, even more so than others I've met across the country, are keen to support local authors from their towns and states.
What was your main takeaway?
This annual time spent with booksellers is invaluable. I get to hear what's working in their stores, what struggles they're facing, what their communities are reading, and what they'd like to see more from publishers. It was a treat to get to go visit not just one, but two, of the bookstores I've been eyeing for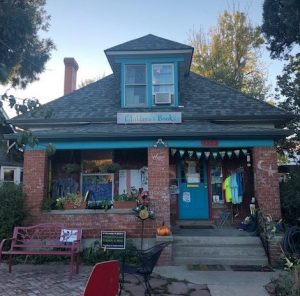 some time. Second Star to the Right was like a childhood dream. Set up in a brick and bright blue house with a front yard full of brightly colored affirming signs and chalk messages, this children's bookstore is pure whimsy. And the best part, besides how many IPG books I spotted on the shelves, was that a bookseller friend who'd recently moved from Chicago just happened to be the bookseller on duty when I walked in! BookBar Denver's motto says it all: a book shop for wine lovers and a wine bar for book shoppers. From their story-high outdoor bookshelf mural to their reading nooks and back patio, to the 'Oscar Wilde' charcuterie plate and multi-author reading, BookBar was the perfect end to my visit and I can't wait to go back.