We're still busy ringing in the new year with new books! It may not feel like spring (especially here in Chicago), but our Spring 2018 catalog season is in full swing. Here, our staff shares some of their most anticipated titles.
We hope you enjoy them as much as we do! Click here to view our current catalogs.
---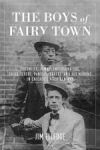 The Boys of Fairy Town by Jim Elledge (Chicago Review Press, June 2018)
"Mine is The Boys of Fairy Town (CRP, 9781613739358). Because Chicago is the center of the universe, it's no surprise this city has such a rich and revolutionary queer history. I'm excited to learn more about it. "
—Emily Parenti, Marketing & Publicity Associate
---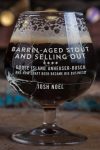 Barrel-Aged Stout and Selling Out by Josh Noel (Chicago Review Press, June 2018)
"Chicago Tribune reporter Josh Noel charts the rise of Goose Island Brewery, from its scrappy Windy City roots to its historic 2011 purchase by Anheuser-Busch and beyond. Noel's thorough, expert reporting gets to the heart of not just Goose Island, but the entire American craft beer scene and its knotty, sometimes contradictory views of quality, success, and authenticity. Required reading for lovers of beer and business alike."
—Will Fancher, Special Sales Representative
---
The Shift by Russell A. Carleton, Foreword by Jeff Passan (Triumph Books, April 2018)
"The Shift is a title that is definitely intriguing to me! The idea of looking at the game through analytics and statistics is not a new idea, but Carleton looks to take it one step farther in connecting it to the human elements of baseball. I'm always looking for fresh and new ways to expand my knowledge of sports and, coming from someone who hasn't been that excited for baseball in a long time, this book might just be the thing I need to get me into the spirit once again!"
—Stefani Szenda, Publisher Assistant, Triumph Books
---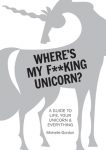 Where's my F**king Unicorn? by Michelle Gordon (Ammonite Press, May 2018)
"I'm excited for this book because I love self-help books that tell it like it is and use common-language to describe just how to make your life better. I'm looking forward to a laugh and maybe some helpful tips along the way."
—Niki Stuckmann, Marketing Coordinator
---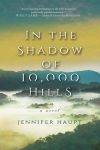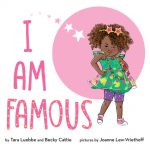 I Am Famous by Tara Luebbe & Becky Cattie, Illustrated by Joanne Lew-Vriethoff (Albert Whitman & Company, March 2018)
In the Shadow of 10,000 Hills by Jennifer Haupt (Central Avenue Publishing, April 2018)
"I'm looking forward to reading In the Shadow of 10,000 Hills from Central Ave. The quotes are fantastic and the plot sounds like exactly the type of women-centered storytelling that I love. If I like it, I'm going to recommend it for my book club's next pick. From the kid's list, I'm excited about I Am Famous from Albert Whitman. It's a beautiful picture book about a little girl who is the star of her own reality show, at least in her own mind. Very sparkly and fun, it fits in with the Fancy Nancy books and also fulfills the mission of We Need Diverse Books to tell everyday stories featuring people of color. Finally my two-year-old is obsessed with all of the Agnese Baruzzi board books from minedition and he already loves the sample of BIG Size Surprise that I brought home."
—Lara Alexander, National Accounts Manager
---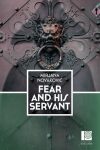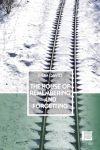 The House of Remembering and Forgetting by Filip David, Translated by Christina Pribicevic-Zoric (Peter Owen Publishing, April 2018)
Fear and His Servant by Mirjana Novakovic, Translated by Terence McEneny (Peter Owen Publishing, April 2018)
"These are two books in the upcoming Serbia installment of the Peter Owen World Series. The Peter Owen World Series always puts out amazing translated titles, and I am so excited for the Serbia series to come out in April! The House of Remembering and Forgetting won the 2014 NIN Award, the most prestigious lit award in Serbia. The author, Filip David, extensively draws from his experiences growing up in a Jewish family during the Holocaust. It sounds incredibly moving and I cannot wait to read it. Fear and His Servant, meanwhile, is a Balkan vampire tale. As a Gothic lit lover who currently has a screenshot of What We Do in the Shadows as her computer wallpaper, I am pumped."
—Leanna Gruhn, Publicist, TSP
---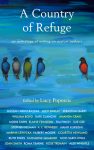 A Country of Refuge: An Anthology of Writing on Asylum Seekers Edited by Lucy Popescu (Random House UK, May 2018)
"I'm looking forward to reading A Country of Refuge because of its multi-genre approach to presenting the life of a refugee. It's easy to forget how long refugees have been seeking asylum, and the writers here come from many generations. I think this anthology will show how far we've come, and how far we've yet to go."
—Tashina Richardson, Supply Chain Coordinator
---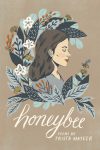 A Church for All by Gayle E. Pitman, Illustrated by Laure Fournier (Albert Whitman & Company, May 2018)
Honeybee by Trista Mateer (Central Avenue Publishing, May 2018)
"I'm excited for A Church for All by Gayle E Pitman from Albert Whitman. While I'm not religious in the least I love the art for this title and I appreciate the idea of a church living up to the ideal religion portrays, versus the reality of what is practiced. A Church for All seeks the ideal.
And I'm excited for Ballots and Bullets by James Robenalt from Chicago Review Press. Long before there was Ferguson and BLM there was the black power movement. Malcolm X and Martin Luther King Jr represented both sides of the ballots vs bullets debate. Two Cleveland men- Carl Stokes, the city's first African American Mayor, and Fred Ahmed Evans, the leader of the Black Nationalists, lived out both sides of the debate. This title is important in today's discussion about Black Lives Matter while looking at the Black Power movement. As much as we want to think we're progressive, this country continues to backslide and we must do better.
Lastly, I am excited for Honeybee by Trista Mateer from Central Ave because I'm interested in how her voice is received and what the response is from the public. She is an engaging author."
—Gabe Cohen, Mass Merchandise Sales Representative
---
Peter Owen's World Series – Serbia (Peter Owen Publishing, Spring 2018)
"I'm excited about Peter Owen's World Series—I loved the atmospheric tension in last season's fantastic collection from Cristina Fernández Cubas, Nona's Room (Spain). This spring, several titles are coming out from Serbia, and I'm particularly interested in Fear and His Servant, which was shortlisted for Serbia's most prestigious literary award and is a gothic tale about vampires in Belgrade. "
—Laura Di Giovine, Publicity Manager, TSP
---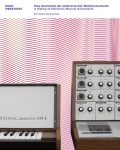 Good Vibrations: Eine Geschichte der elektronischen Musikinstrumente / A History of Electronic Musical Instruments Edited by Benedikt Brilmayer, Sarah-Indriyati Hardjowirogo, and Conny Restle (Deutscher Kunstverlag, April 2018)
"\\\/\//\/\\/////\/\|/\/\/\////\//\\\//\/\\/\\\/\/\//\///\/\\\///\\///\//
%%**%*&**%*%*%****%*%&%%*%**%**
!!!?!?!?????!?!!!??!?!?!!!!???????????!!!?!?!??!??
)()))()(())()(((()))())))()(()(())()()()()()(()))())(())))()
..:,..;'.;.:,;.';.,;:..:'.';'.:,.";..,;.:.,:.;.;.';'".;;.;.:.;;.;:..:.::
1100010010101100101010100101010010110101
– -==- -= – -===- – – __-_ = – -_- =–==–=====-"
—Caleb Neubauer, Digital Production Associate
---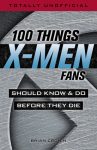 100 Things X-Men Fans Should Know or Do Before They Die by Brian Cronin (Triumph Books, April 2018)
"100 Things X-Men Fans Should Know or Do Before They Die is an extremely current, informative look at the X-Men universe written by a highly respected author in Brian Cronin, who is well-known to the comic book fandom. I'm thrilled to see Triumph expanding our 100 Things series scope into entertainment and can't wait to read about even forthcoming additions to the X-Men enterprise. "
—Andrea Baird, Marketing Manager, Triumph Books
---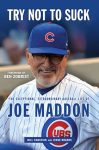 Try Not to Suck by Bill Chastain & Jesse Rogers, Foreword by Ben Zobrist (Triumph Books, March 2018)
"Chicago Cubs fans everywhere will be excited to read a new biography on their beloved manager Joe Maddon. Try Not to Suck: The Exceptional, Extraordinary Baseball Life of Joe Maddon by Bill Chastain and Jesse Rogers will be released by Triumph Books on March 15, two weeks prior to the Cubs season opener."
—Bill Ames, Publicity Director, Triumph Books
---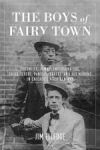 The Boys of Fairy Town by Jim Elledge (Chicago Review Press, June 2018)
"I'm looking forward to reading The Boys of Fairy Town from CRP because I like reading about Chicago history and gay history and this covers both topics. Also, "Sodomites, Female Impersonators, Third-Sexers, Pansies, Queers, and Sex Moron's in Chicago's First Century" is an outstanding subtitle and it looks like there are some great photos inside. "
—Andrew Freels, Senior Production Designer
---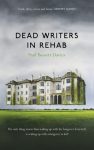 Dead Writers in Rehab by Paul Bassett Davies (Random House UK, July 2018)
"The complexity of character and setting in the description coupled with the name-dropping of more than a couple favorite authors as supporting characters has me quite intrigued."
—Jason Reasoner, Sales Associate
---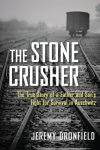 The Stone Crusher by Jeremy Dronfield (Chicago Review Press, July 2018)
"The Stone Crusher: The True Story of a Father and Son's Fight for Survival in Auschwitz is a beautifully written story of tragedy, hope, love, and determination. It is not only truth-telling of the Holocaust, it is also a timely, eye-opening look at the atmosphere and reality that made such a horror occur. "
—Michele Williams, Managing Editor, Chicago Review Press
---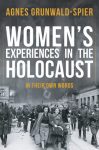 Women's Experience in the Holocaust: In Their Own Words by Agnes Grunwald-Spier (Amberley Publishing, January 2018)
"Women's voices are important – I think we can all agree on that. Much of history was recorded by men, including those events that happened to people still alive today. While there are many accounts out there regarding the Holocaust, and men's experiences especially, women's voices are, as so often happens, underrepresented. These detailed accounts, gathered together by an author who survived the Holocaust herself, represent an important part of history that we must strive to never forget. I'm definitely looking forward to this title's arrival."
—Elizabeth Kepsel, List Development Supervisor, TSP
---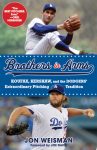 Brothers in Arms by Jon Weisman, Foreword by Joe Davis (Triumph Books, May 2018)
"This straight-forward book with first person interviews has created quite an excitement at the Triumph office. For Dodgers fans young and old, Brothers in Arms is an unmatched exploration of the most renowned collection of pitchers in baseball history. Acclaimed Dodgers author Jon Weisman, who for over 30 years has been a sports and entertainment writer, explores the organization's rich pitching history, from Koufax and Drysdale to Valenzuela and Hershiser, to the sublime Clayton Kershaw. Delve deep into the lineage of excellence that witnessed the genius of Dodger legends."
—Rae-Claire Embree, Marketing Associate, Triumph Books
---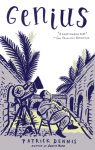 Genius by Patrick Dennis (Chicago Review Press, May 2018)
"I am excited to continue my education with another title from the Rediscovered Classics series: Patrick Dennis' Genius. A fellow Chicagoan, Dennis was made famous with the 1962 publication of Auntie Mame. He is well known for his satirical wit, and I look forward to the witty insights, and belly laughs, this book is sure to provide."
—Aaron Howe, Trade Sales Manager