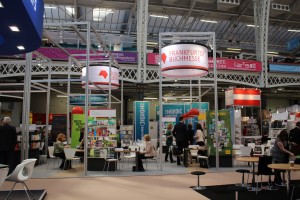 Perhaps the most covetable trade show IPG participates in is the annual Frankfurt Book Fair. Every October, our lucky program directors and CEO fly to Germany for a week of the "world's largest event for the publishing industry."
Last year, IPG CEO Joe Matthews gave us the rundown of his experience for one of our very first trade show recaps. This year, Trafalgar Square Publishing Managing Director Brooke O'Donnell and IPG Academic and Professional Publishing Director Paul Murphy share their biggest takeaways from the international book community's grandest trade fair.
What was your primary objective for attending Frankfurt Book Fair?
Brooke O'Donnell, Managing Director of Trafalgar Square Publishing: Many distributors look at Frankfurt as an opportunity to sign up new publishers. While the opportunity is certainly there to meet with a lot of prospects, my objective has always been to devote as much face time as possible with our current publishers in order to underscore our commitment to being their North American partner. Since the publishers I work with through our TSP program are mostly based in the UK, Australia, and New Zealand, there are few opportunities for us to sit together and review our business and strategize about their publishing programs and have one fluid conversation. Frankfurt Book Fair gives us this opportunity.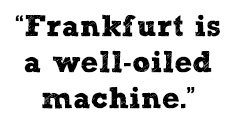 Paul Murphy, IPG Academic and Professional Publishing Director:  The Frankfurt Book Fair is a setting that allows me to communicate IPG's progress and initiatives to our foreign client publishers and to meet prospective client publishers across all of our distribution programs. The scale of the book fair creates broad opportunities for all of IPG's distribution programs on all platforms, both traditional print and digital.
How was this year's show different from others you've been to in the past?
Brooke: I've been going to the Frankfurt Book Fair on and off since the mid-90s. The core business that I do at the fair hasn't changed much over these years. Perhaps the biggest difference is the consolidation of publishers/distributors. There seemed to be more space in the aisles and larger group stands. A few of our publishers who usually attend the fair didn't, and there were more publishers than usual who were only at the fair for a few days. This made scheduling tricky! There's always a slight conversation shift from year to year. For a long while the discussion always seemed to go to ebooks and their impact on print publishing, and the role we played in their distribution. While ebooks definitely came up in conversation, the tone of the conversation was much more positive and proactive about marketing and the solutions we provide. Our acquisition of Inscribe definitely came up in meetings. There also seemed to be a greater acceptance of Digital Printing (POD) and interest in exploring this as supply chain solution.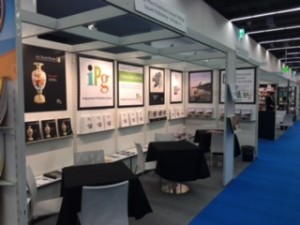 Paul: It was a bit less hectic from shows in the past, although all of our meeting schedules were over-subscribed. I found the general vibe to be positive overall with many attendees stating they felt cautiously optimistic. The legacy angst about whether to invest in digital strategies has gone away, as most publishers understand the role of digital and the types of customers who prefer it. There were concerns voiced to me about industry consolidation, the strength of the dollar, and the upcoming US election.
What was the show's biggest success, in your opinion?
Paul: For IPG, I think the headline was that IPG is stronger than ever and growing its service offerings. The integration of InScribe played very well as current and potential partners came to appreciate the investment in the platform and the potential to offer best-in-class services next year. But the fundamental prospecting work, which is probably not headline worthy, nonetheless remains the heart of our business. We all had meetings with several high-quality prospects who will develop into new client publishers in the months ahead
What would you like to see differently next year, either on the part of Frankfurt Book Fair or of IPG/TSP?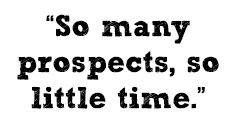 Brooke: Frankfurt Book Fair is a well-oiled machine. I go with expectations of a fair set-up and attendance that are always met. It's hard to envision Frankfurt or our presence there in any other way. It would be great to have more IPG/TSP staff there, to have them experience the largest international publishing fair. It's hard not to imagine books always having a place in our lives when you see so many publishers from around the world coming together at this fair.
Paul: We need another IPG attendee to handle the volume of prospects that walk in the booth. Also, more corporate marketing that showcases the many services and partnerships we offer.
What was your main takeaway?
Brooke:  I left the Frankfurt Book Fair energized by the enthusiasm of our publishers and their appreciation and recognition for what we do for their books. Print runs aren't as large as they once were. Our contribution is increasingly important to the success of our publishers' programs.
Paul: So many prospects, so little time.