IPG Acquires INscribe Digital
July 14, 2016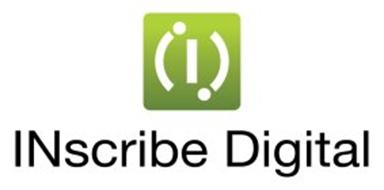 We have some exciting news to share: IPG has acquired a company called INscribe Digital, a leading digital publishing services company. INscribe began their partnership with IPG about a year ago to offer POD services to complement their very large eBook distribution and marketing business state.
When they came up for sale, IPG pounced on the opportunity knowing that we would be able to leverage their place in the eBook market to the benefit of both IPG clients and existing Inscribe clients. They are a leader in software development and have a great staff of committed professionals who will now be joining the IPG team.
INscribe's more than 65,000 ebook titles will cement IPG as one of the largest and most important eBook aggregators in the business, and the powerful software they have developed will become the engine behind our content delivery systems.
"We are delighted to welcome INscribe Digital to the IPG family of businesses," said Joe Matthews, CEO of Independent Publishers Group. "IPG is focused on providing state-of-the art services for its entire client base, including unparalleled eBook distribution expertise. The INscribe digital platforms and staff will help position us as a technology leader in the distribution marketplace."
"As a 40-year veteran of the book business, IPG will provide great top-down support for our clients and staff," said Anne Kubek, INscribe Digital's EVP and General Manager. "We are excited by the many ways we see IPG helping us to grow INscribe Digital's business."