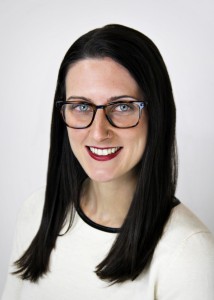 hoopla digital is a service created by Midwest Tape, a trusted partner to public libraries for over twenty-five years and one of the largest distributors of physical audio and video media to public libraries across the globe. Here, Content Strategist Tara Carberry gives us the rundown on how hoopla brings innovation into the age of digital borrowing.

IPG: Can you give us a little history of hoopla?
hoopla: Throughout its history, Midwest Tape has listened to our customers and developed innovative ways to go above and beyond in addressing their needs. hoopla leveraged this incredible depth of experience in serving libraries and their patrons at every stage in development to create a user-friendly, all-in-one digital borrowing service that launched in July of 2013. We continue to work closely with our library and publishing partners to develop hoopla into the best web- and mobile-based library platform available.
IPG: What is the overall mission of hoopla?
hoopla: The mission of hoopla is to provide access to the full experience of your local library, all at your fingertips, on the go, 24/7. We seek to empower public libraries across the globe to better connect with their patrons and fulfill the vital role they play in our communities.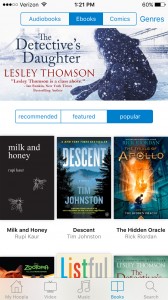 IPG: What differentiates hoopla from other digital media services?
hoopla: hoopla digital is truly unique. As an all-in-one service, we offer a broad catalog of eBooks, audiobooks, comics, movies, television, and music. Our users can flip between bestsellers like Harper Lee's Go Set A Watchman audiobook, the Hamilton Broadway musical cast recording, and Suicide Squad comics, all within one app. We currently have over half a million titles with more added every day, and our service is completely free to anyone with a valid library card to a participating library. There are no wait periods, holds, or late fees for any of our content, which creates a vastly better user experience than the "one copy, one user" model. This makes it an exciting, risk-free platform to explore, pursue interests and find new ones with the satisfaction of instant streaming or downloading. The first of its kind, hoopla is a category-creating service in this market.
IPG: How can publishers benefit from hoopla?
hoopla: Libraries have always supported author discovery, and hoopla shines in this as well. 92% of all audiobook titles on hoopla have been borrowed at least once; 60% of all eBook titles have been borrowed, and many eBook publishers' circulation stats are well above this. A lot of services talk about discovery, but this demonstrates it is happening on hoopla and it happening with deep backlist titles. Whether publishers are seeking to energize backlist, develop new authors, or simply expand distribution, hoopla is delivering a powerful discovery vehicle at a time when the news on the eBook industry has been bleak. With no gatekeeper, over 1.3 million users and growing, and robust direct-to-consumer marketing efforts, many publishers are happily surprised by the results and growth they are seeing month after month.
IPG: What innovations are in the works?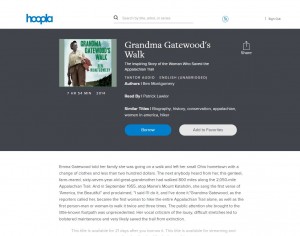 hoopla: We are working to continually enhance the user experience by introducing new functionality. We recently launched Kid's Mode, a setting that allows parents to customize the app experience for kids by only enabling content appropriate for those twelve and under. hoopla boasts ActionView for comics, graphic novels and picture books, which allows users to scroll panel-by-panel for a more immersive reading experience that is unlike any other digital comic and graphic novel platforms on the market. We are also about to unveil a refreshed new interface in our 4.0 release, which showcases advanced search features to further enhance discovery, among many other improvements.
IPG: What do you think the future holds for hoopla?
hoopla: At only three years old, hoopla is just getting started. We will continue to grow our content offerings and work to become the go-to digital library service, appealing both to loyal patrons and luring lapsed patrons back into the fold. Hoopla is currently offered by over 1,100 library systems, and we will seek to expand this customer base within the United States and Canada and internationally. We will continue to develop new programs to drive deeper engagement and connect authors and publishers with our avid community of readers. Stay tuned!
View hoopla's Spring 2016 "Sizzle Reel" here: https://vimeo.com/160924167
Through IPG's partnership with hoopla, distributed client publishers can log onto Publisher Resources, click the My List tab, then the Opt in Tab and scroll to H to read more about hoopla and offer your digital content to their thousands of libraries and millions of readers.
Save