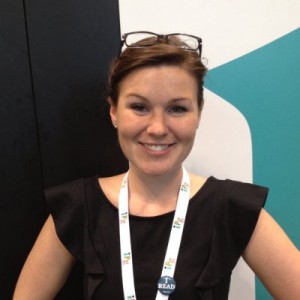 Savannah, Georgia, a city aptly nicknamed "The Hostess City of the South," welcomed hundreds of independent bookstores and booksellers to the Southern Independent Booksellers Alliance annual trade show last week. Hosted by a different city every year, SIBA's annual trade show aims to unite in one organization individuals and businesses actively engaged in the writing, selling, publishing, distribution and/or promoting of books in the South.
IPG's Marketing Manager Lauren Klouda returned from the show radiating from the warmth of Southern charm and armed with lasting impressions of one of the most unique trade shows in the country.
What are the main events of the show? How do they relate/tie-in to the work we do at IPG?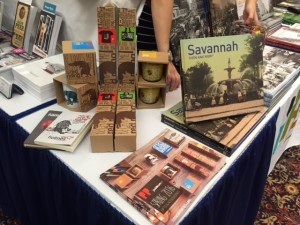 Lauren: SIBA is the Southern Independent Bookseller Association's annual gathering to check out the latest new titles from publishers large and small and especially those with direct ties to the South, as well as meet to discuss the state of reading in their territory and to share and brainstorm new initiatives for their stores. We attend to showcase our publishers' forthcoming books as well as bestselling backlist with especially southern appeal. It's a chance to talk to booksellers face to face, learn about what's trending in their shops, what issues they're facing, and generally gain a deeper understanding of what their customers want to read. We also get the chance to visit many of the independent shops while we're in town; it's a wonderful privilege to watch them in action.
How was this show different from others you've been to in the past?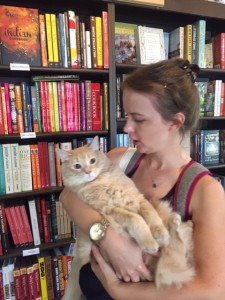 Lauren: Every book show is a little different and I have to say that the Southern charm shines through each seller who stopped by to say hello and see our books. They're gracious, self-effacing, creative, and a general hoot to trade stories with. Their passion is contagious and I loved to hear the new concepts many stores are adapting to continue to be relevant in their communities. For example, E.Shaver Books (Savannah, GA) is connected to a bicycle shop and also sells a carefully hand selected variety of beautiful gift items ranging from tote bags to Georgia honey. Newly opened Buxton Books in Charleston runs bonafide and thoroughly researched ghost tours from their shop, offering exclusive late-night, goosebump-inducing tours of Charleston's graveyards while your guide recites Annabel Lee before returning you to the safety of the shop. Joe's Place pairs a selection of great wine with their selection of great literature and foodie author events are something they've cooked up and are excited to do more of.
What was IPG's prim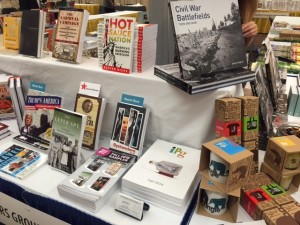 ary objective for attending this show?
Lauren: We went to show off our Fall 2016 titles and preview some of what's in the works for Spring 2017. It's also a chance to meet with the booksellers face to face, see what's trending in the industry, trade ideas, and meet new publishers too. Attending this show is about relationship-building with the ultimate goal of making connections, sales, and friends.
What was the show's biggest success, in your opinion?
 Lauren: In addition to the warm (literally, it was 90 and 95% humidity) reception of new books and backlist received, it was seeing our independent reps in action. I don't think there's a bookseller in the South who doesn't know Jim Barkley or Chip Mercer or the Southeastern Book Travelers. And if they didn't, they do now. We met a number of new sellers who had just opened shops or had taken over existing ones which was exciting to see. We took some orders right there at our booth and also got to spend so much more time than usual making lasting friendships with the booksellers and that I thoroughly enjoyed.
What was your main takeaway?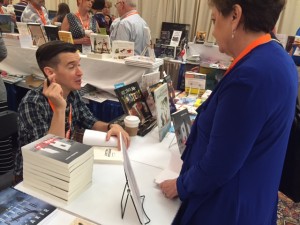 Lauren: The variety of ways booksellers and local shop owners are inventing to get people to buy and read books. Whether it be through sheer southern charm and gumption and creativity or ghost tours or wine or Executive Director Wanda Jewell's TRIO project, Southern booksellers and museum curators are passionate about bringing books on the South to their communities.
How do you think the move to have SIBA in the Spring will change the show?
That was a big point of debate and discussion during the show and it was refreshing to see exhibitors and booksellers alike brainstorming ways to invigorate the trade show concept. Response was mixed but all seemed interested in working together to make sure the future event delivers the ROI to make all in attendance happy to participate for years to come.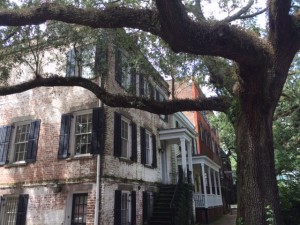 What are your hopes for next year's SIBA?
Lauren: I hope I get to go again next year to see the new friends we made at this year's event. And I'd love to have more of our publishers and their authors with us as part of our space. If you're a client publisher and thinking about SIBA for your 2017 Fall plans, let us know! We'd be delighted to have you join our showcase.
Save