Written for the IPG blog by Sandy Poirier Smith, President, Smith Publicity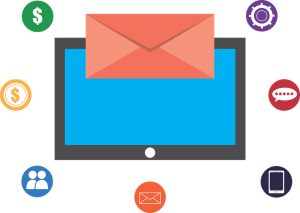 Publishers know competition is fierce for reviewer, media, and book buyer attention. Whether working with a book publicist—who is reaching out to newspaper, magazine, radio, television, online, blog and/or podcasts for interviews, articles, reviews, and feature stories—or devising their own plan, publishers need to think ahead. If possible, some book marketing activities should begin six to twelve months before publication date to help set the stage for success. If you're late to the game and have much less time, that's OK, you can still implement some of the following tips. Early is ideal, but effective promotion can begin anytime up to, and often after, release date.
1.  Choose the Launch Date Wisely
The month a book is published can dramatically impact sales. When choosing a launch date, consider potential seasonality, awareness months, and anniversary tie-ins to make it as easy as possible for the media and book buyers to see value and relevancy in a new book and author. This works nicely for both fiction and non-fiction titles:
Seasonality: Is there a season that makes sense for the book? For a baseball-themed book, January would not be an ideal choice as baseball is not a natural news tie-in at this time. For a college planning book, September is a great time to launch. December holidays, graduation, Mother's Day, Father's Day, back to school, and New Year's resolution—depending on the topic of a book—can be ideal times to launch a book.
Awareness months: We spoke with an expert who planned to release her book on the topic of Polycystic Ovary Syndrome (PCOS) in October. In doing our standard research, we discovered September was PCOS awareness month. We suggested a shift in the publication date by a few weeks to which the publisher agreed, the book was then available during PCOS month and we had the author as an expert resource when the media was more apt to cover this topic. There are awareness months for everything!
Here are some ideas for health topics: http://www.healthline.com/health/directory-awareness-months and ideas for more general topics: http://trackmaven.com/blog/2016/04/national-days-calendar/
Anniversaries: Editors and producers welcome tie-ins to 5, 10, 20, 25 year anniversaries of events. We've successfully pitched books covering movie stars lives, novels set in WWII, famous band member memoirs, landmark laws, national crimes and sporting events during times when the media naturally covered important related anniversaries.
2.  Create a Strategy to Distribute Review Copies
If possible, develop a plan to get advance reader copies (ARCs) or galleys into the hands of reviewers and long-lead media four or more months before publication date. While offering both print and electronic versions is ideal, if the cost of printing is prohibitive, ebook only format is accepted by many. Check the publishing trade publication submission guidelines to see when they need review copies (and how many they need, and what format) and what important information they need to even consider covering a book. Here are a links to submission guidelines for key publishing trade media:
We also suggest publishers upload e-books to NetGalley, especially for fiction and women's interest titles. NetGalley, as you probably know, is a community of more than 300,000 professional readers of librarians, reviewers, media, educators, bloggers, etc. who will be able to download a book in exchange for (hopefully!) a positive review or recommendation.
3.  Social Media—Start Early!
Social media is an area a publisher should advise and help an author as much possible. Ideally, a social media plan incorporating a book launch strategy should begin six months to a year, and if possible – even earlier, before a book is released.
But again, it really is never too late to start.
Whether it's Facebook, Twitter, LinkedIn, Instagram, Goodreads, etc., an author should create an editorial calendar to plan topics, awareness months and items to discuss. Advise authors to start following/friending groups, related experts, media contacts covering a topic related to a book, and add "authentically" to conversations. Showing personality, leading with good original information, and sharing other people's content is key. It's great to talk about the milestones and stages of a book launch, but the worst strategy is friending someone then immediately trying to sell them your book. The goal is to create a plan of genuine, authentic interactions so when a book is ready, a fan base is already in place.
4.  Update Author Website/Blog
When launching a book, you're inviting people—reviewers, fans, media, etc.—to visit a publisher or author website. Make a plan to have all the information updated before they're welcomed in. Aside from your publisher website, we recommend author website names/URL's be the author's name, rather than the book title (as the book has a shelf life, the author's brand will evolve). A book/author website should include:
Author photo
Author bio
Book cover
Links (when ready) to buy the book
Links to buy any past books
Cross links between author and publisher websites
About the book section
Events (remove old dates)
Social media links
Email sign up
Blog
An author should start collecting emails and communicating with fans though a newsletter or blog. Email addresses can be the biggest asset for sparking book sales. There are many easy ways to manage email mailing lists using services like Mail Chimp or Constant Contact.
If an author blogs, he/she should blog consistently—some experts say two to three times a week for six months, and then transition to once a week; often the same day with a theme. You don't want to invite people to a website and all they have to see is two month old blog posts. If you are too late to have a built-in history, remove blog dates and upload new posts to make it current.
The goal is to have visitors remain on a publisher or author website, keep learning about a book, give them a reason to come back, follow an author on social media, and sign up for a newsletter. If you have the social media editorial calendar, use this same concept when planning coordinating blog posts.
5.  Tap into Friends and Fans
An author should develop a plan to launch a book to their current fan base. Ideally, authors have been collecting email addresses, networking with professionals, building Facebook friends, and growing LinkedIn, Facebook or Instagram followers in advance of publication date. This can include a combination of social media posts, early copies sent as gifts with the request of genuine (and, again, hopefully positive) reviews, email announcements, launch party invitations, speaking engagements, etc.
Once a book is available on Amazon, go back to contacts and ask them (nicely) to post reviews. Amazon only lets Editorial Reviews appear before the publication date. Consumers have to wait until after release to share reviews.
—
In summary, publishers have a number of pre-publication activities to help boost book sales. Choosing the right time of year, sending review copies out to key contacts, advising an author to start a thoughtful social media strategy, updating a website/blog, and building a plan to communicate with an author network give the best possible opportunity to have a successful launch, and begin with a bang!
Sandy Poirier Smith, President, Smith Publicity
Save