An Interview with Author/ Illustrator Lucas Turnbloom
Lucas Turnboom, illustrator of Dragon and Captain (Flashlight Press) and author/illustrator of the soon-to-be feature film Dream Jumper (Scholastic) shares with us his journey from a post-grad graphic designer to the author/illustrator behind Paramount's latest project.
IPG:  What is your history with the world of illustration and graphic novels? How did you get your start?
It really is the longest overnight success story you will ever hear. I have been working as a professional illustrator since 2003. I got a graphic design job at a small community newspaper right out of college, which allowed me to do spot illustrations and comics on a weekly basis. Over time, this allowed me opportunities to work with larger publications and eventually I had some work featured in Time and USA Today—which was AWESOME. This eventually allowed me the opportunity to create my daily comic strip called "Imagine This," which became syndicated online with Universal Press Syndicate in 2007. Fast-forward a few years later, I began illustrating Dragon and Captain, and writing Dream Jumper — at the same time! My cup runneth over!
IPG:  How did you co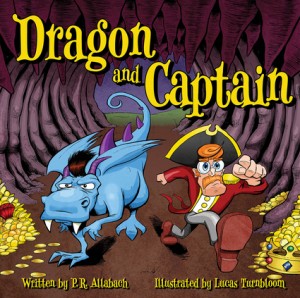 me to start working with Flashlight Press? And Scholastic?
Funny story about Flashlight—I had submitted a manuscript to them many years ago. Several months went by, and I hadn't heard anything. Of course, I was devastated. But I figured it was at the bottom of the slush pile, so I would just have to wait. And wait I did. Three years later, they got back to me! Apparently, my manuscript got misplaced. Hey, it happens. After many apologies, we all had a good laugh about it. Flashlight's editor, Shari, told me that she really liked the manuscript, but was going to have to pass. So, I was devastated a second time. However, she did say that she liked my illustrations, and asked if I would be interested in illustrating something else. Of course I said yes.
That's when she told me about a wonderful little book called Dragon and Captain, which is a picture book, told in the style of a graphic novel. Brooklyn Family Magazine (August 2015) called it an "Ode to Calvin and Hobbes," saying, "It's a rollicking celebration of summer days and unleashed imaginations that will especially delight readers ages 4-8. Like Bill Watterson's Calvin and Hobbes comic strips, "Dragon and Captain" is a graphic novel that moves between illustrations of real life and the active imaginations of the two boys who transform into the dragon and captain." It's PERFECT for children just starting to read, or for reluctant readers.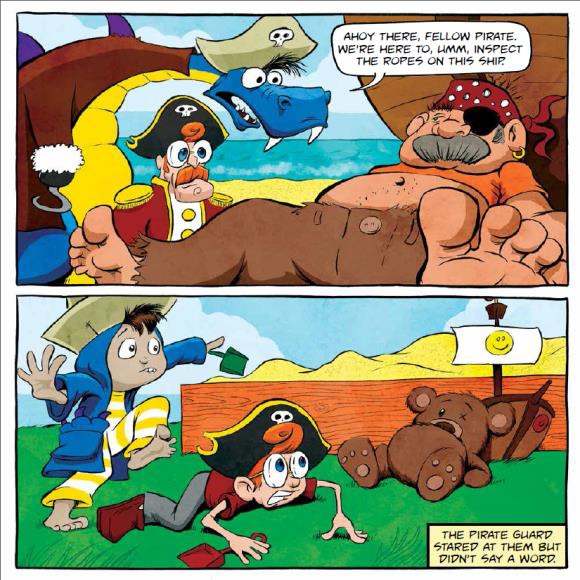 Fast forward a few years — my friend, Greg Grunberg and I created a graphic novel called Dream Jumper: Nightmare Escape in the summer of 2011. We spent the next several months writhing the first draft. When it was time to start searching for publishers, we went right to Scholastic without hesitation. They were our first choice. Fortunately for us, they loved the book.
IPG:  From where do you draw inspiration—both for your stories as well as your illustrations?
Everywhere, and everything. I never leave the house without a sketchbook, and pencil. Inspiration is everywhere, if you know where to look. For example, when I was illustrating, Dragon and Captain, I studied how my two little boys interacted with each other, how they played together, and how they reacted to different things. They really helped to increase the cuteness factor in that book.
IPG:  What is your relationship with Greg Grunberg? How did you come to create Dream Jumper with him?
For those wh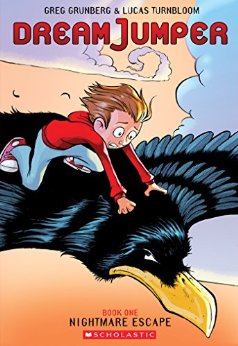 o don't know, Greg is an actor who has appeared in Star Wars: The Force Awakens, Star Trek Beyond, Heroes, Alias, etc. I met Greg many years ago when I was working with The Epilepsy Foundation. Greg has a web site called TalkAboutIt.org, which helps to fight the stigma associated with epilepsy. One of the main guys working for the charity, Ken Lowenberg, asked me if I would be interested in helping them bring in new readers by creating a web comic for the site. I did, and the strip was called "4G (Four Geeks)."
After a few weeks, Greg became aware of the comic, and he liked it. He wanted to meet me at San Diego Comic Con to help me promote the strip. It was then when he told me about his concept for Dream Jumper, and asked for my thoughts. Of course, I thought it was an amazing idea and would make a perfect graphic novel. I went home that night and wrote the first draft. He and I spent the next several months writing what would become Dream Jumper: Nightmare Escape.
IPG:  Walk us through how you received the bid from JJ Abrams and Paramount Pictures.
After Greg and I received early copies of Dream Jumper from Scholastic, we gave a few to our agents to show around Hollywood. Everyone loved the book. We immediately heard back from several interested studios and producers, including Paramount. Of course Paramount and Bad Robot were our first choice for Dream Jumper, so we were beyond thrilled that they loved it. It happened so fast, it was unbelievable.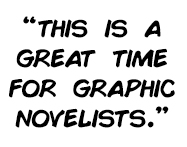 IPG:  Can you give us any inside details on the film? 
I'm sworn to secrecy! All I can say is it's going to be AMAZING. Stay tuned!
IPG:   With the recent influx of big-screen graphic novel and comic book adaptations, where do you think the future is headed with graphic novels in general?
Honestly, I think the future is wide open. The medium is perfect for film and TV adaption, and always will be. Of course, interest in adapting graphic novels will eventually wane somewhat. But I think the want will always be there. This is a great time for graphic novelists.
Lightning Round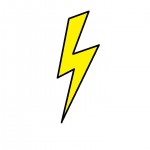 What is your favorite book? – The Catcher in the Rye
What was your favorite book as a child? – Dragon's Blood by Jane Yolen
What author most inspires you? – JK Rowling. Hands down.
What book is currently on your nightstand? – Harry Potter and the Cursed Child