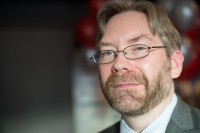 In the fall of 2018, Santa Fe Writers Project will celebrate its 20th anniversary. For the past two decades, founder and director Andrew Gifford has curated a list of titles as compelling as they are diverse. Here, he shares his touching story of how SFWP got its start, how he champions his excellent authors, and more.
---
IPG: How did Santa Fe Writers Project get its start?
Andrew Gifford, Director: This is always a complicated question because I was born and raised in Washington, DC and, though we have a small presence in Santa Fe, I primarily run the business from Bethesda, MD.
For years I dodged this question because the start of the company is very personal but, in May of this year, I wrote a memoir about the rise and fall of my crazy family, so that ended any hopes for privacy.
I started the company in late 1998. A contingent of my family has lived in (or near) Santa Fe for 40 years now and, in '98, I was suffering from a debilitating nerve disease called Trigeminal Neuralgia (TN). At the time, it hadn't been diagnosed, so all I knew is that I had this crazy thing wrong with me and the pain was driving me out of my mind. What happens with TN is that a vein grows around the nerve in your face so, with every heartbeat, it feels like someone is stabbing you, or giving you a massive electric shock, or burning a hole in your face. You're also sensitive to touch – and I mean anything. A breeze from the tunnel while you're waiting for the subway, or if you brush your cheek against your pillow at night.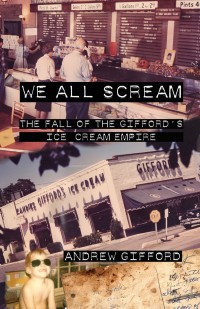 After several doctors shrugged me off, saying they had no idea what the problem was, I was starting to assume that the pain was some sort of cosmic curse. To be honest, I went out to Santa Fe with half a mind to commit suicide. Just walk off into the mountains. My uncle saved me. He took me to an outdoor patio at a bar and he talked about my first publishing company.
In high school, in 1989, I started Purple Publications, which was ridiculous. I just made chapbooks using a Xerox machine and an industrial stapler. But I made $500 a month selling the silly things. I really got hooked on putting people's writing out there for the world to read.
Purple Publications died halfway through college, which was when the Trigeminal Neuralgia started and my life went into a rapid decline. My uncle told me that the only time he had seen me truly happy was when I was writing and publishing and maybe I should try it again. His pep talk brought me back from the edge and, deep down, I knew he was right. I made a promise that night under that big, beautiful New Mexico sky – I'd do it. Start a press. Embrace goals different than what the mainstream publishers believed in. Jump in with both feet. Try and make my own destiny at a time when I felt I didn't have a destiny.
In October of 2018, we'll be celebrating our 20th anniversary.
Oh, and, in 2007, I was cured of TN thanks to none other than Dr. Ben Carson. That's a story for another time.
IPG: What differentiates SFWP from other publishing companies?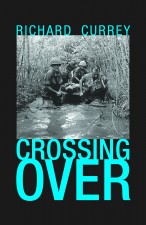 Andrew: I don't believe in limiting the catalog to what the market demands. This drives people crazy when they ask what I'm looking for because the answer is always: Everything! In our catalog we have mainstream fiction, magical realism, short stories, a little book of two novellas, memoir, straight-up epic fantasy, a biography of a Black explorer in the 1880s, translated short stories from a Danish author, a book that collects journalist Pagan Kennedy's 1990s fanzine, a travelogue, and a collection of flash fiction. For 2018, I'm currently negotiating the rights to George Shipway's historical adventure Imperial Governor, and we'll be re-releasing Richard Currey's Crossing Over, which activist Daniel Berrigan hailed as one of the greatest anti-war prose-poems. And we'll be finishing our fantasy trilogy and probably publishing the winner of the contest – whoever that'll be.
This wild card aspect confuses people and makes that "tell me what you do in 5 seconds" banter at conventions very difficult, but I love it. I don't even know what SFWP is doing next. Maybe our 2019 catalog will have romance, or true crime, or sci-fi. Maybe I'll do a graphic novel or two.
So…I'm probably crazy. But that's what makes us different. I like to gamble on great books, even if the marketing-minded people laugh at me.
IPG: Tell us a bit about your Literary Awards Program. How does it affect your style as an independent press?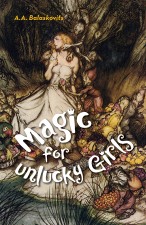 We've been running the Literary Awards Program since 2000, and the top three winners will be offered a publishing contract. Judges have included Jayne Anne Phillips, Lee Gutkind, Emily St. John Mandel, Benjamin Percy, David Morrell, and several others. I pride myself on having very open guidelines – the program is open to fiction and creative nonfiction of any genre and any subject matter. I provide as little guidance as possible because I don't want to champion a specific genre, style, or fad. I want to champion excellent authors, whether their pages take us to outer space, the jungles of Africa a few hundred years ago, or a neighborhood in Detroit. Each year, I select a different judge, and I don't give them any guidelines either. Except to just follow their heart.
Consequently, the winners are as eclectic as our catalog and, when they publish with me, they further skew that catalog every time. I love it. About a third of our books are contest winners and the rest are over-the-transom.
Our last winner, Magic for Unlucky Girls, is a collection of fractured fairy tales told from the viewpoint of women. These modernized fairy tales have the women turning the tables. Like Little Red Riding Hood murders and eats the wolf. That sort of stuff. Totally bonkers, but I couldn't put the book down.
It's wonderful and disturbing. Mandel was the judge, and she said: "Magic for Unlucky Girls is that rarest of things: A book that doesn't remind me of anything else I've read … A wonderful, truly original work." She's right. And it's my hope that the contest maintains that tradition. We'll be announcing the 2017 winners in mid-September and we'll start up again in early 2019.
IPG: What do our readers need to know about your books?
Thanks to my crazy approach to publishing, I think it's fair to say that there's at least one book in the catalog for everyone. We've got you covered if all you read is memoir, or fantasy, of women's fiction, or LGBTQ fiction, or social commentary, or eerie stories, and on and on.
IPG: In your opinion, how has the publishing industry at large changed over the years?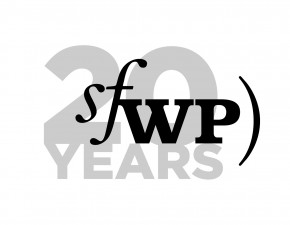 Since I started in 1998, we've had quite a bit to adapt to. The first hurdle was ebooks. Now we're struggling to move into the audiobook world. So technology, by far, is what's changed the most. This also impacts how books are made. The first books I published were old school expensive print runs. A zillion boxes stacked up in the garage. Now on demand and short run options have caught up. Done right (like through IPG's wonderful service!), the POD/short-run books look and feel the same as that old school print run.
Marketing has also changed, of course, with the social media onslaught. I spent much of the last year teaching myself Instagram and improving my presence on Twitter and Facebook.
In fact, more and more (especially with the current political climate), I've found that vetting authors for potential publication involves observing their social media presence first. That's very new to me. And it's not just politics (on either side of the fence), but also whether or not they're attacking people in the industry (like editors who have rejected them) or reviewers. The Internet has given this extraordinary voice to our most basic impulses. But being an author demands that you have thick skin. That can be a challenge these days when your rebuttal to a one star review is just one drunken tweet away.
IPG: What do you think are the benefits of independent publishing? The drawbacks?
I think authors get a better piece of the pie and a chance to be more involved with their book. I work very closely with my authors, and I listen to their input during the editing and production phase in a way most publishers – especially the bigger ones – would never do. This is vital to the life of the book, I believe. The author is personally invested in the whole package, the whole voice of the publishing company. I know so many authors who are disgusted with aspects of big publishing – from disappointment in their cover design, to being frozen out. With most indie presses, everyone's riding the whirlwind together.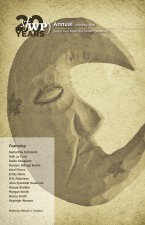 The biggest drawback is sales. An indie press title isn't going to be piled up at the entrance of Barnes & Noble and move 10,000 copies overnight.
Though, of course, there are plenty of folks who went down the road with big publishers who'll make the same complaint. I think this is also part of question #5 – the publishing industry is changing wildly in some sort of background way that we can't quite explain. You just don't know how a book's going to perform anymore, no matter who you are.
IPG: Where do you see SFWP in five years?
25 years of SFWP! We'll definitely have more audiobooks. I'm thinking it's time for a podcast. We're also launching the SFWP Annual this year, a collection of fiction and nonfiction from our online journal, The SFWP Quarterly. The Annual is very much inspired by Gargoyle Magazine. I'm hoping it'll be a hit.
My wife and I are moving to Santa Fe full time in 2018, so that'll cut down on the length of my answer to question #1. I want to publish a sci-fi series, and a little bit of true crime. I've also been debating leaping into the graphic novel market because, hey, why not? Keep it different, daring, and fresh, five years from now and beyond.