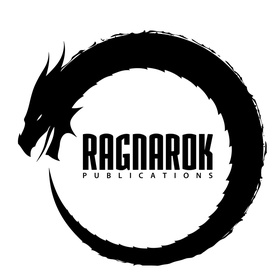 Ragnarok Publications is a relatively new yet rapidly growing publisher specializing in fantasy and darker genre fiction. Here, we speak with Joe Martin, Ragnarok's Publisher, and Jeremy Mohler, Ragnarok's Creative Director, about their start through the power of crowdfunding, their growth by way of a well-thought-out merger with a prominent creative services company, and maybe a pork-acolypse or two.
IPG: How did Ragnarok Publications get its start?
Joe Martin (Ragnarok's Publisher): In 2013, some colleagues and I decided to run a Kickstarter for a book we called Kaiju Rising. One of the fellas, Nick Sharps, had been inspired by the Pacific Rim film that had just come out, and we all sort of figured kaiju, or the huge monsters made famous by Japanese filmmakers, were going to come a lot more into vogue in the US and become as popular, if not more so, than they were in the '70s and '80s.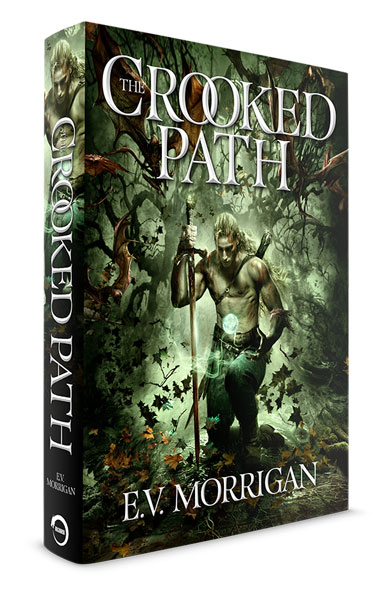 So, we called upon some of our contacts, various writers that we knew like Peter Clines, James Lovegrove, and Larry Correia, and put an anthology together fairly quickly. It did rather well on Kickstarter at that time. In 2013, publishing campaigns were just finding their footing in crowdfunding.
A lot of enthusiasm and positive energy rose up around us, support from readers and authors and such. It was at that point Tim Marquitz and I decided to go further. I'd always wanted to start my own publishing company. I had the editorial background and the design chops to create books of a high enough standard that I felt we could rival the Big Five, quality-wise. I knew we could do it, and it really seemed, after the success we'd just had with Kaiju Rising, there was no better time. I took about four months to research the book market and talk to writer and publisher contacts I'd made via Kickstarter, then Ragnarok released its first titles in January 2014. From there we just kept going, pretty much.
IPG: What differentiates Ragnarok Publications from other genre fiction publishers?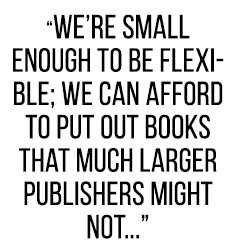 Joe M: I'd say we're not afraid to take chances. We're small enough to be flexible; we can afford to put out books that larger publishers might not for various reasons, whether it's too much of a fiscal risk or too many decision makers are involved, or whatever the case may be. We're not hindered by those things. For example, we put out a very indie concept by Django Wexler that was a departure from the fantasy he's known for, and we took on a series by Duncan McGeary that was, when boiled down (pun intended), a wild pig apocalypse story, something we referred to as a 'porkopalycse' or a pork-chop-alycse, I don't know.
But, yeah, and we're also, being small and accessible, able to give more one-on-one attention to our authors and their books. And, of course, known for fantasy and darker genre fiction, our brand seems to evoke strong recognition overall.
I think folks are impressed, too, with the quality standards in the production of our books, something we really set out to do.
IPG: You recently merged with the creative services company Outland Entertainment. Can you tell us how that came to fruition, and how you think it will change your business from here on out?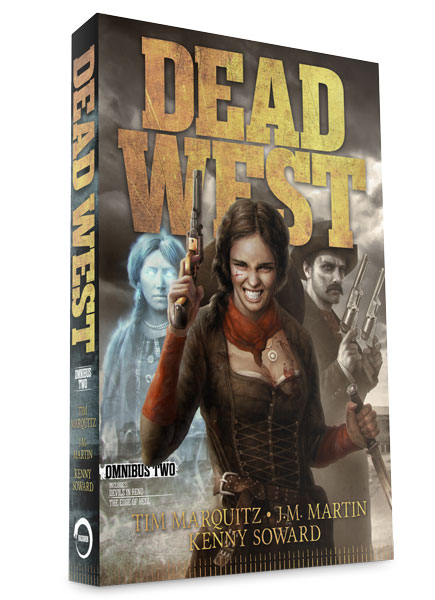 Jeremy Mohler (Ragnarok's Creative Director): Joe and I were first introduced when Outland ran the Shotguns & Sorcery RPG Kickstarter back in 2014. Since then, we began talking about ways we might work together, starting with a graphic novel in production right now based of the Ragnarok property, Dead West.
In the meantime, Outland was starting to move toward publishing. It just seemed like a good fit to bring our companies and teams together. It allowed Ragnarok to expand into several more markets – comics, graphic novels, and games, while giving Outland access to the distribution network that Ragnarok had already set up.
And there are a variety of other benefits – it will eventually reduce the workload for Joe and me, as we can break up the duties of running the company more and count on each other to handle certain things. We also brought together our two teams, resulting in a really excellent group of incredibly talented folks who are doing an amazing job with our publishing endeavors.
To sum up your latter question, we're expanding our publications into new markets with a much more efficient and finely-honed team.
IPG: What do our readers need to know about your books?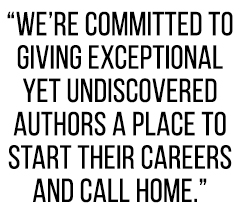 Joe M: One of the first things we're often asked is, "What is Ragnarok? What's that mean?" Thankfully, Neil Gaiman has a bestseller out now called Norse Mythology, and there's a Marvel movie coming out about this long-haired blonde guy with a hammer, that will answer all that for us now.
So, I guess readers need to know that we're a handful of hard-working, dedicated people making great-looking books with excellent storytelling, that we love science fiction, fantasy, and supernatural genres, and also that we may not be the publisher everybody wants, but we're the publisher everybody needs.
Okay, that's a bad Batman pun, yet it's true. It's true because we're doing what we love, and we want to share it with everyone. And we might rub elbows with established authors on occasion, but we're committed to giving exceptional yet undiscovered authors a place to start their careers and to call home, we hope, for a long time to come.
IPG: In your opinion, how has the publishing industry at large changed over the years?
Joe M: A comment I often get from people looking at our stuff for the first time is, "You're a small press?" Like they can't believe books this slick and this well done can come from an independent publisher. I just want to dispel that notion. The industry has changed in the way that it's not just these big corporations, these HarperCollins and Penguin-Random Houses, making the best-looking stuff or offering the truly great reads anymore.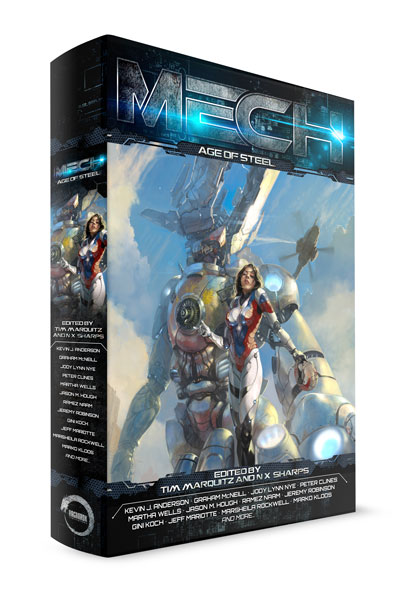 Yeah, the big guys and their gazillion imprints are still making excellent books, no doubt, and yeah, there's still garbage out there too, because anyone can self-publish, the system isn't vetted, however there's also such a wonderful wealth of really awesome books from professionals out here doing this in the independent trade market. I mean, look at Cohesion Press, Evil Girlfriend Media, Head of Zeus, Future House, Elder Signs Press, Jolly Fish, the last of which was purchased by a larger company in 2016, yet made great-looking books right from the jump in 2011.
Independent publishers have turned the distributors' heads. IPG, being an independently-owned distributor, clearly is a frontrunner in recognizing that indie publishers are wonderful sources of literature in every genre — I called out genre fiction publishers above because that's what we are — and they adjusted their model in order to accommodate this new stream and share independent books with the world. I was over-the-moon when IPG took a chance and brought us (Ragnarok) aboard.
IPG: What do you think are the benefits of independent publishing? The drawbacks?
Joe M: I think it can really depend on the individual. Some authors tried to make things work with us on the independent level, but they couldn't handle not being in control of every nuance in the publishing process. Those are the types where self-publishing works best for them. They have control and enjoy quick turnaround and gratification.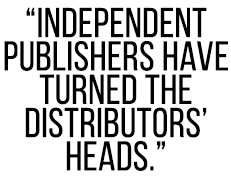 Lots of indie publishers out there can offer some of this, but typically those are the smaller operations that are selling direct to the vendors and rely on Amazon for the bulk of their sales, same as the self-publishers do. I kind of see that as a drawback, unless that's just enough for you, as a publisher or author or whatever.
Then you have this tier of indie publishers like us. Ragnarok is a sort of hybrid. Those of us independent presses distributed by IPG are the new crossbreed, where we're small enough to still be flexible, but also positioned to take that next step beyond the usual circles we've sold to in the past. For Ragnarok, the time came when we hit "the wall." We realized we weren't going to get much further, we weren't going to grow, unless we took that next major step and ventured into the trade market with a 'real' distributor.
So, I see this growth as a major benefit. An indie press that will place an author's titles in stores and libraries across the globe. One that has made the contacts to get your book out there, to also sell into subrights outlets, and into multimedia, and giving you the hands-on treatment of a big publisher, but without all the overhead that can stall or kill an author's chances for success.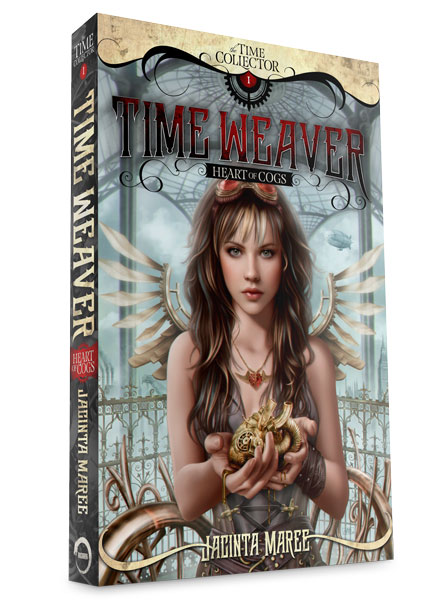 IPG: Where do you see Ragnarok Publications in five years?
Jeremy M: Our plan is to keep expanding our lines of novels, comics, graphic novels, and games. We have some pretty amazing intellectual properties from some stellar creators. Our long term goal is to continue building the Ragnarok brand in the marketplace, producing excellent products that our readers love. And who knows? Maybe we'll even find a way into TV and film.
Joe M: Whenever things feel like they're about to stagnate we tend to find a way to maneuver that allows us to grow. For example, the merger with Outland. We were in a position where we needed to grow again, yet had financial limitations, and we've always had staff limitations as Ragnarok (then) was four people, including me, and I was the only one rolling 24-7. Yet, perception was we were a company with at least ten people on staff (which we now are, albeit mostly part-timers). Back then, not the case. We were all used to doing the job of two or three people. Then two key staffers were pulled away earlier this year by personal issues, and decisions had to be made quick.
I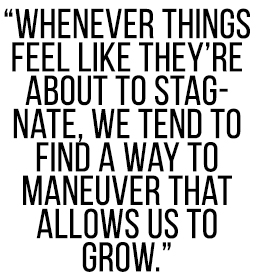 n January I spoke to Jeremy about some of the issues, and he told me Outland was seeking to grow, as well. It just ended up being the right time for both companies, and the merger created more opportunities for us right away. If they continue as they are now, I think in five years we'll have been able to take advantage of the outlets opening up to us and will extend our reach into media, sub rights, games, comics, all while expanding our novel lines further, possibly doing more licensed titles and tie-ins and specialty publications with guys like Grim Oak. In five years I'd like to see Ragnarok be on an even keel with Baen and Angry Robot Books, something at that level.