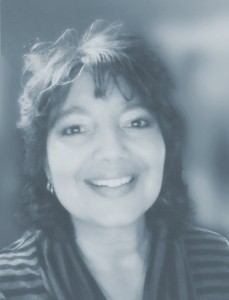 Pelican Book Group received some very exciting news near the end of last year. The publisher of high-quality Christian fiction was given the opportunity to discuss their values in a whole different media—television!
Here, Editor-in-Chief Nicola Martinez discusses her new television program "On Purpose," how Pelican Book Group came to fruition, and their collective goal of glorifying Christ through fiction.
IPG:  How did Pelican Book Group get its start?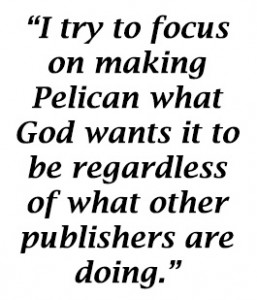 Nicola Martinez:  The publishing arm of Pelican came to me quite by surprise. I was working as a senior /managing editor for the inspirational romance imprint of another publisher (White Rose Publishing), and had been for several years. One day, as happens in life, it came time for me to resign from that company. To my surprise, the owners offered the imprint to me. I was flabbergasted at first, flattered that they felt I had helped to build the imprint to such a place that it would be better for White Rose books and authors to remain in my hands, and also a little apprehensive. Could I—or should I—take on such a responsibility?
As a publisher, there's a huge responsibility to the authors and readers, and as a publisher of Christian content, there's a huge responsibility to Christ. Also, since God had prompted me to leave my position at that publisher, I wondered if that nudge was a nudge to leave the production side of the industry completely. If so, I couldn't just trade one position for another, especially one of ownership.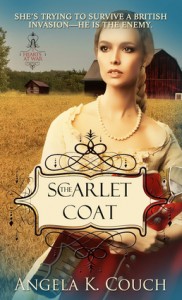 But years earlier, even before I became a book editor, I had contemplated starting a publishing company. I actually even had some ISBNs that I'd purchased way-back-when as I'd begun a preliminary plan, which I later shelved. So, there was also the possibility that this offer was that long-ago thought coming to fruition.
After much prayer and consideration, I said "yes!" and the rest is history. The past seven years have been an exciting journey filled with progress and setbacks and progress and…you get the idea. Exciting times!
IPG:  What differentiates Pelican Book Group from other publishers, Christian or otherwise?
Nicola:  I'm not sure how set-apart we are, mainly because I try not to compare us to other publishers. My goal with Pelican is to glorify Christ through fiction, and possibly non-fiction in the future. To that end, I try to focus on making Pelican what God wants it to be regardless of what other publishers are doing. We prayerfully consider the manuscripts we take on in hopes that our motives always remain God-centric and not world-centric. In that way, we hope never to lose focus of the goal and always to publish stories that entertain and touch souls. Maybe that's something that differentiates us (although, maybe we're not the only publisher who does so.)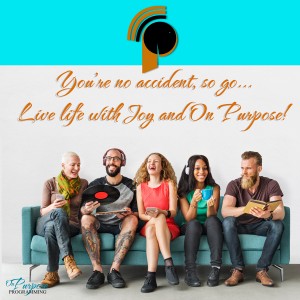 IPG:  Tell us a bit about your new weekly television program! How did the opportunity arise and how do you expect this to change your position in the industry?
Nicola:  Our weekly television program, "On Purpose", will launch in May 2017 and will air on Preach the Word Worldwide TV network. This is a truly exciting endeavor and one that took me completely by surprise—and if I'm honest, tossed me way out of my comfort zone. But the Lord is good at pushing us out of comfort zones when He sees fit.
The show came about because of something that was said to me during the taping of a guest spot on "The Books of the Month" program, which airs on the same network. The host, Bishop O.C. Pringle, posed a question about whether I/Pelican had been on radio or television before and if we ever gave presentations at different churches. His question set flame to an idea that had sparked some time ago, and, as with so many seedling ideas, had been shelved because time, resources and logistics just didn't afford a move forwards.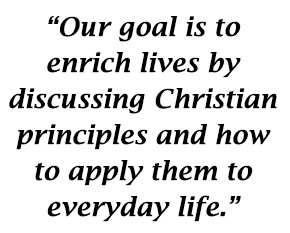 Suddenly—within a few weeks—like puzzle pieces all fitting together perfectly to reveal a beautiful picture, the TV plan was born, ironed out and arranged. And along with the TV program, a complementary weekly podcast (Pelicast™) idea, as well. 2017 will be an exciting year of growth and expansion, apparently, because all these things are forming alongside Pelican Book Group's ongoing mission to publish quality Christian fiction. It's a great thing but, as I said, pulls me out of my comfort zone just a tad…and by "just a tad" I mean scads. Television is expensive, as people know, so we'll be relying heavily on sponsors to help us with those related expenses. That takes a huge leap of faith, let me tell you! But God is good.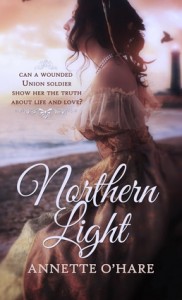 The "On Purpose" show itself will be a type of peer supported Christian-living discussion show. While we will feature information about books whenever our guests or sponsors are authors or publishers, the show is not book-focused per se. Our goal is to enrich lives by discussing Christian principles and how to apply them to everyday life. Our target audience consists of regular people, just like you and me—people who are trying to live a Christian life or who simply want to know more about living a Christian lifestyle. Guests will vary from the ordained to laymen and laywomen; but all guests will impart wisdom gained from their own study and experience, and the things they have discovered which enrich their own lives as Christians. Just as Pelican Book Group aims to publish fiction that both evangelizes and entertains, "On Purpose" will preach, teach, help and entertain viewers.
IPG:  What do our readers need to know about your books?
Nicola:  Pelican books are Christ-centered. Each is different in its approach to the Christian theme. Some are "heavily" Christian in how the message is conveyed; others are "light" in that approach. We are not afraid to tackle difficult topics—some that even may be considered edgy by some: alcoholism, temptation, infidelity—but all the books uphold the Gospel, are "clean" in their presentation (no foul language, etc.) and most do end in a happily-ever-after of some type even if they aren't in the romance category. The reason we like positive resolutions is because we want to show people what the world should be, so that those same people are encouraged to strive towards good things.
IPG:  In your opinion, how has the publishing industry at large changed over the years?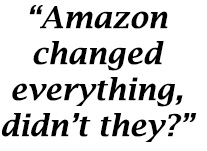 Nicola:  There are so many ways in which the industry has changed. Amazon changed everything, didn't they? And with the rise of self-publishing, the e-book market alone is glutted with content. How readers narrow down their choices is a mystery.
We've also seen the demise of brick-and-mortar stores and the rise of e-books. I started in this industry when there was still a stigma attached to e-books. Amazon changed all that when they first launched the Kindle. That simple product gave e-books a legitimacy for which it had striven for years. Suddenly it was cool to own this gadget and be able to read a book on it.
And yet, other advances have made it more difficult for the small publisher to survive. So many pioneers in the e-book world have fallen by the wayside. It's sad to see the shrinkage, but there is always a silver lining, right? Readers are still reading. Books are still needed and viable, and so there is hope for the future of publishing even if it has to evolve with the changing times.
IPG:  What do you think are the benefits of independent publishing? The drawbacks?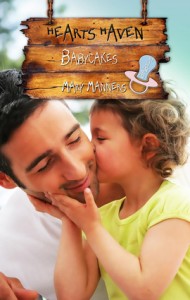 Nicola:  Independent publishing brings a lot of freedom that isn't available to large conglomerates whose editors have to get the approval of a pub-board or marketing team in order to contract a book. That means that indies can more often acquire great books from new or unproven authors, we can take chances on topics or writing styles that might not make the current commercial cut.
The drawback to that, obviously, is that we can sink our time and resources into a project that truly wasn't commercially viable. That's OK, though. Without some risk, there is no reward. And more often than not, we see even that high-risk title find some level of success.
IPG:  What's next for Pelican Book Group?
Nicola:  As we move into television and into podcasting, and as we finalize the 2017 schedule of book releases, I can honestly say, I have no idea what's next. More of the same—with a steady boost in sales—would be satisfying, but somehow I believe there's so much more in store. There's almost a giddy air around all the percolating projects, which hints that huge things are to come. I'm happy to keep pumping out quality, Christ-centered products while I await the next move forward.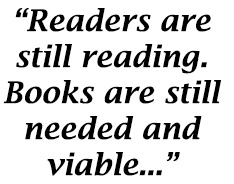 IPG:  Where do you see Pelican Book Group in five years?
Nicola:  If you'd asked me this question five years ago, I'd never have even imagined we'd have grown exponentially on the publishing side, and would be launching a podcast and a television program, so I can't fathom where we'll be five years from now. But, I know it will be bigger and better than where we are today. If the last seven years have been any indication, God will see to it that Pelican continues to expand and grow into multiple media segments so we can carry on positively impacting readers (and viewers and listeners) around the globe.