Madeline Smoot of CBAY Books sits down with us to discuss the origins of her fantastic small press, her defense of the "m" word, and how IPG's marketing team has helped her along the way.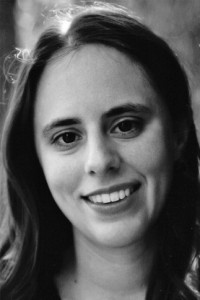 IPG: You have quite a unique name. How did you come up with "Children's Brains Are Yummy"?
Madeline Smoot: Children's Brains are Yummy was the result of a brain storming session. Originally, it was rejected as being too strange, but it just wouldn't get out of anyone's head. It's the kind of name that once you hear, you never forget.
IPG: How did CBAY Books first get off the ground?
Madeline Smoot: I (Madeline, publisher) used to work at a small press that had some philosophical objections to the "M" word—magic. Personally, I love fantasy and science fiction, so it would break my heart each time I would have to reject something great simply because it fell within a more fantastical classification. So, I first set up my press to publish these books. Some of my first books actually came out of the rejection pile of that other press. A few others I bought the contracts from that press that were of a more fantasy/science fiction bent. The rest were acquired out of the CBAY slush pile.
IPG: Part of your publisher bio says that you "aren't afraid to take on risks." What do you mean by that and what do you think is your "edgiest" book?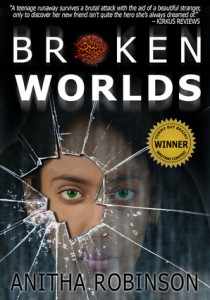 Madeline Smoot: All of our books can be classified as fantasies and science fiction novels, but that still leaves a wide range of books. Our edgier books are the ones that are controversial for some reason. Specifically, the first series I ever acquired (now out of print), was a novel take on the Garden of Eden story from Genesis. The author used to do school visits where schools would specifically ask him to not bring the books in that series. Currently, our Broken Worlds book (soon to be a series) deals with the abuse suffered by a girl who has been sexually abused in the past. These aren't really mainstream books that necessarily have the wide audiences needed for the larger publisher. As a small press, we can still give these books a place in the market.
IPG: What differentiates CBAY from other publishers?
Madeline Smoot: We are a micro press that specializes in fantasy and science fiction novels for children and teens. It's a very specific niche that we occupy. Also, we offer a great deal of author support. Like most publishers (even large ones), we rely on our authors for helping connect their books with their audiences. We try to support them as much as possible from building book specific websites to providing bookmarks for their events. We also keep books in print longer than many publishing houses. Our best selling title so far this year is the paperback of The Emerald Tablet, a book that originally released in hardcover in 2008.
IPG: What has your experience been with independent publishing? What are the benefits? The drawbacks?
Madeline S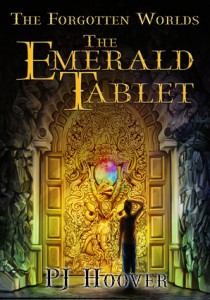 moot: Personally, I enjoy the creative control of independent publishing. I love working with my authors and making their books the best they can be. There is a lot of work though for every publisher, whether large or small. The drawback with being small is that every person has to do multiple roles, which can be stressful.
IPG: What advice do you have for prospective publishers today?
Madeline Smoot: If you are joining IPG, make use of the marketing team. I was with a different distributor before, and they had nothing like the IPG marketing department. Besides being a great resource, the IPG team sends both group and personal notices on different marketing opportunities. Recently, they helped me do a Goodreads Giveaway for one of our ARCs. The team managed it for me. I only had to supply the books. This was a great opportunity, and by not having to manage it, it took one item off my To Do list.
IPG: How does social media fit into your overall marketing strategy?
Madeline Smoot: Social media is just one of the many ways we try to connect readers with our books. All of our authors use social media in some way, and CBAY has Twitter and Facebook pages.
IPG: What's next for CBAY Books?
Madeline Smoot: We want to start doing more anthologies. Right now all of them have been for teens, and we would like to start doing anthologies for 9-12 year olds too.
IPG: Finally, where do you see CBAY Books in five years?
Madeline Smoot: Hopefully, we will have grown into a larger staff, which would allow us to produce closer to 10-12 books/year.