Maria Dismondy, Owner of Cardinal Rule Press discusses her transition from education to publishing, her social media strategy, and her new book with NFL Superstar Stephen Tulloch.
IPG: How did Cardinal Rule Press come to exist?
Maria Dismondy: I was a classroom teacher for over a decade, and I noticed a great need for books on self-esteem and bullying. After plenty of searching for a realistic fiction picture book to read to my class, I came up empty-handed. This was back in 2006. So I decided to write a book based on my own experiences as a child being teased. I worked with a local subsidized publisher and Spaghetti In A Hot Dog Bun was born! Due to the popularity of my own titles, I decided to help others bring their stories to life by creating the imprint, Cardinal Rule Press. I am selective about the manuscripts that are accepted for production. They must have a strong moral message that make a difference in the lives of children who read them.
 IPG: What differentiates Cardinal Rule from other publishers?
Maria Dismondy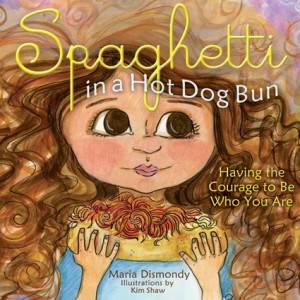 : The publishing company was started by myself alone, with no business background or training in this area. I graduated from MSU with an Undergraduate and Master's degree in teaching and research. I think coming from a background in education has helped me grow a network for Cardinal Rule Press with the perfect target market—parents and educators. The power of social media marketing in relation to book sales has been amazing. I also saw a need as an educator in the classroom for what children like and need in picture books. Having this background as a publisher helps me to produce children's books that are adored by teachers and parents.
IPG: What do your readers need to know about your books?
Maria Dismondy: The books carry timeless messages with lessons of character and strength. They each have unique story lines to teach important soft skills such as courage, determination, kindness, empathy and more. These are skills that I believe are needed for children of the next generation to succeed.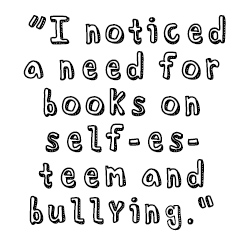 IPG: What has your experience been with independent publishing? What are the benefits? The drawbacks?
Maria Dismondy: The benefits of independent publishing has been having complete control over the production of the titles we have printed. From the dynamic illustrations to supporting materials for families, at the end of the day, I have made the final calls on these important details. The drawbacks of independent publishing would be the initial investment. That was tough for me on the first few projects until I built up the business. My husband and I took some major financial risks at the beginning but we both believed so much in the business that we knew it would work out. I've also had to spend countless hours educating myself on the industry and deciding on what areas would be best to delegate to others on my team.
IPG: What advice do you have for prospective independent publishers today?
Maria Dismondy: I think the passion you put into your work is important to evaluate. If you don't have a personal connection to the messages in your stories, you may lose the drive to produce, market and sell the books in an aggressive way to keep your business afloat.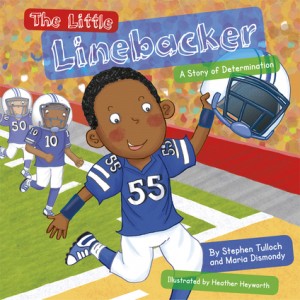 IPG: You have an exciting title coming out this season by a very special author. Can you talk a bit about The Little Linebacker?
Maria Dismondy: During the launch of my book, Chocolate Milk, Por Favor, I appeared on a local network and a publicist of one of the Detroit Lions NFL players saw the interview and reached out to me. She told me about the player she represented, Stephen Tulloch, and his involvement in the community, giving back to schools that were less fortunate. Stephen's publicist told me he had a story to share that would make a great children's book and, as they say, the rest was history! I sat down with Stephen and heard about his childhood and his rise to the NFL and I knew I wanted to bring his story to life to inspire children across the country. He has one of the largest foundations in the NFL and this immediately caught my interest; a professional athlete giving back to the children in Detroit, amazing. At the time, my imprint was Making Spirits Bright: One Book at A Time. With this motto of wanting to inspire children through quality children's literature, I knew this was a project to take on.
IPG: How do you incorporate social media into your marketing strategy?
Maria Dismondy: Social media is a large part of marketing for Cardinal Rule Press. I no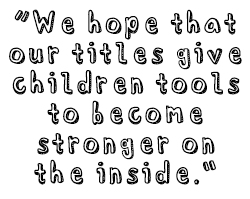 w have a marketing manager who schedules posts related to character education and parenting to share quality content with our network. We find that sharing quality content builds a level of trust with our community. We can then count on our network to help us spread the word on a new release and to participate in contests we host. They know we are a reputable source. We also research the latest trends in social media and take action, getting involved quickly. For example, last summer Periscope became popular. I started getting on with live video posts and making connections with teachers and parents on this platform. After "scoping" for just two short months and maybe a total of 5 hours, we gained two consulting clients, three Virtual Visits to schools and an increase in book sales. I evaluate sales and focus on larger marketing projects during months with lower book sales. June and July are slow months so we host a summer contest each year. One contest was such a hit that we more than doubled sales that summer!
IPG: You've achieved great success with titles such as Spaghetti in a Hot Dog Bun. Why do you think these stories resonate with children and parents so strongly?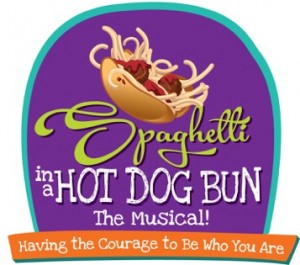 Maria Dismondy: Our books are all realistic fiction. I believe that, at the end of the day, this is a genre that children and families need. They teach important messages to families in an indirect way and provide children with examples of strategies they can try when they are faced with similar issues. We hope that our titles are giving children tools to become stronger on the inside and grow up in this society as creative problem solvers. Spaghetti In A Hot Dog Bun was adapted into a children's musical by a production company based in NYC. It's message is now being spread, not only as a children's picture book, but as another art form, a theater performance!
IPG: What's next for Cardinal Rule Press?
Maria Dismondy: We just signed a contract with an illustrator for our Spring 2017 release. We still have room for another client for a 2017 title. Our team will be reviewing submissions in the near future. We are also working on wrapping up an interview series for our private Facebook Group. For six weeks we interviewed experts in the area of character education and provided teachers and families with these video interviews, delivering valuable content to our target market.
IPG: Finally, where do you see Cardinal Rule Press in five years?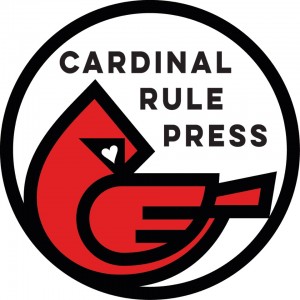 Maria Dismondy: I see the company turning into a boutique publisher who produces books solely for high profile clients focusing on stories that empower children and inspire them to make a difference.
Find out more at my author website: www.mariadismondy.com
Or visit our publishing website www.cardinalrulepress.com
Twitter: www.twitter.com/cardinalruleprs
Facebook: www.facebook.com/mariadismondy
Instagram: www.instagram.com/mariadismondyinc
YouTube: www.youtube.com/mariadismondy
LinkedIn: https://www.linkedin.com/profile/preview?locale=en_US&trk=prof-0-sb-preview-primary-button