With the arrival of every new year comes a special day for every IPG staffer—New Catalog Day. As a freshly-printed copy is placed on each desk, we eagerly await the chance to flip through and see what the upcoming season has in store.
Most of us have been familiar with these titles at least since they were first announced at our fall sales conference, but seeing them all laid out (by our wonderful Senior Designer Andrew Freels) is a different feeling altogether. Here, some of the IPG staff share their favorites.
Enjoy our top picks and click here to view all our Spring 2017 catalogs!
---
Ugly Prey by Emilie Le Beau Lucchesi (May 2017)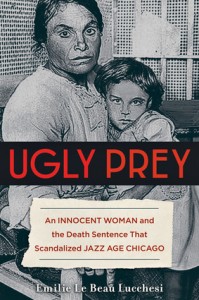 "Set in 1923, this true story about the first woman ever sentenced to hang in Chicago seems especially pertinent to today's extreme political climate. A poor, Italian immigrant was villainized, and because she was female, judged harshly on the basis of her looks. Ugly Prey spotlights the injustices of Chicago culture and government in the '20s—which we unfortunately still see lingering in 2016. I anticipate that this will be a fascinating look at gender, race, and law enforcement in the troubled city I love."
—Emily Parenti, Marketing & Publicity Associate
---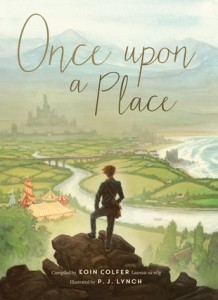 Once Upon a Place Compiled by Eoin Colfer, Illustrated by PJ Lynch (April 2017)
"It's a group of Irish short stories compiled by Eoin Colfer. I come from a VERY Irish family and I have always been a fan of the Artemis Fowl series, so I am looking forward to getting my hands on this book."
—Niki Stuckmann, Marketing Associate
---
Pavilion's era-centric fairytale retellings by David Roberts and Lynn Roberts-Maloney (April & May 2017)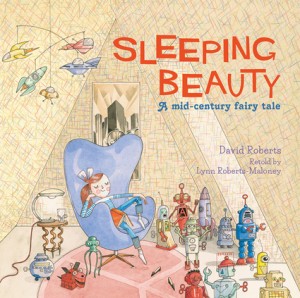 "I love the concept behind these classic fairytale retellings – re-imaginings really: Cinderella set in the age of F. Scott Fitzgerald and Art Deco, Sleeping Beauty against a Jetson's-esque Mid-century futurism, and Rapunzel in the grooviest decade of all. There are era-based Easter eggs on each page that will make readers smile and prompt much googling into the art, design, and nostalgia associated with each time period. The illustrations are really beautiful and make these picture books a unique addition to any fairytale aficionado's library.  "
—Lauren Klouda, Marketing Manager, Print & Digital
---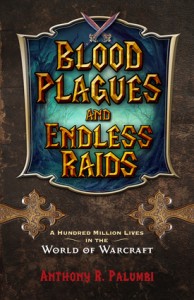 Blood Plagues and Endless Raids by Tony Palumbi (April 2017)
"Although I stopped playing World of Warcraft a few years ago, I was devoted to it for several years. I look forward to revisiting those feelings and reading the stories in this book."
—Jason Reasoner, Sales Associate
---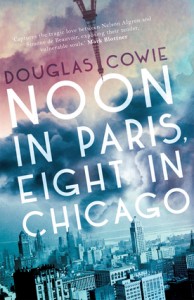 Noon in Paris, Eight in Chicago by Douglas Cowie (June 2017)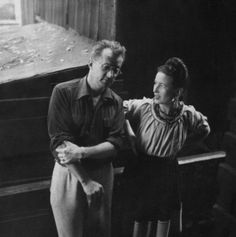 "Just look at these two —>."
—Andrew Freels, Senior Marketing & Production Designer
---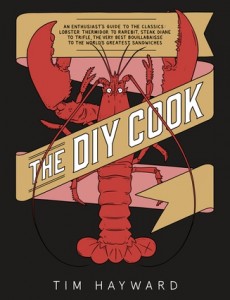 The DIY Cook by Tim Hayward (April 2017)
"The book is described as being for 'food adventurers' who love nothing more than 'trying out new dishes on family and friends.' That's me!
—Kathryn Cassibry, Online Content Associate
---
And perhaps the most popular….
From Ant to Eagle by Alex Lyttle (April 2017)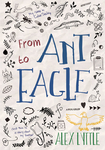 "This heartwarming and heartwrenching story moved me deeply as both a father and a brother. Calvin's voice rings so genuine throughout the novel that I often felt viscerally all the various emotions experienced, from his excitement of meeting a new friend, his fear and guilt of Sammy's diagnosis, to ultimately his sadness at the inevitable conclusion. This is one of those books you truly can't stop reading, even as the tears cloud your vision."
—Jeff Palicki, Director of Sales & Marketing
"From Ant to Eagle is so beautiful because the narrator just feels like a real kid…If I'd read this as a youngster, I imagine it would've affected me in much the way that Bridge to Terabithia had."
—Berianne Bramman, Publisher Development Coordinator
"I started crying on page 50, and cried to the end. From Ant to Eagle was amazing!"
—Gabe Cohen, Mass Merchandise Sales Associate
---