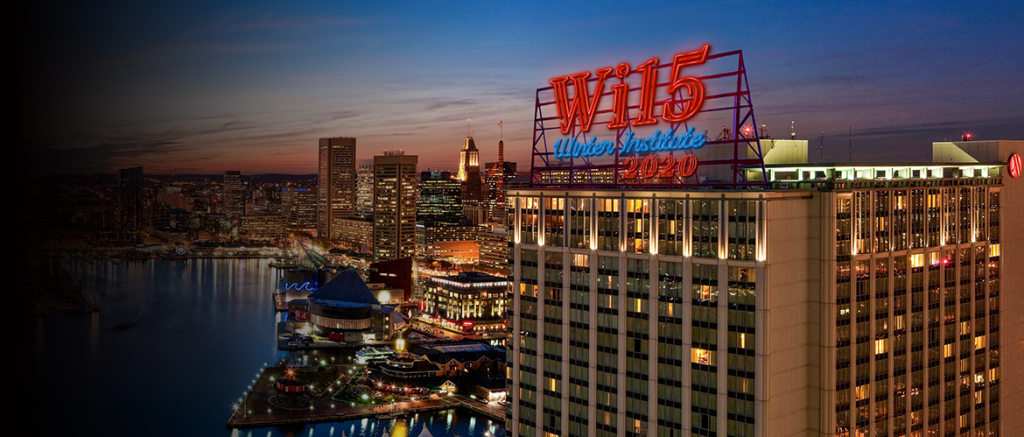 2020 marks the 15th anniversary of the annually held ABA Winter Institute! Held this year in Baltimore, our very own Lauren Klouda, Director of Marketing, was in attendance. Here, she wonderfully details her takeaways from the show. As an added bonus, she even gives a mini guide to Baltimore, and a little bit of D.C. too.
What was your primary objective for attending and what were you most excited for?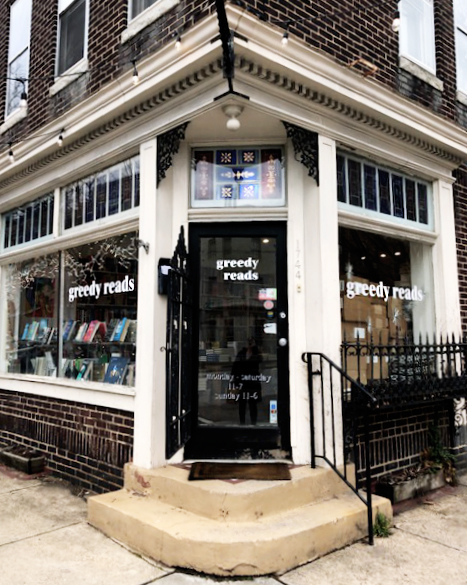 LK: There are several objectives IPG is aiming to achieve in attending the annual ABA Winter Institute, not least of which is connecting with as many independent booksellers and bookstore owners as we can manage in a few whirlwind days. We get to reconnect with bookstores we've met in previous years or at the Fall Regionals, as well as hometown favorites (hi Volumes, Unabridged, Madison Street Books, 57th Street, and more!), and also meet new stores who are attending the Institute for the first time or haven't yet opened their doors. I'm definitely most excited to see and meet everyone! Also to see Rebecca Solnit (Recollections of My Nonexistence, Haymarket Books) who is just 🙌. And I hoped to, and was able to, meet new ABA CEO Alison Hill and hear her speak to the next chapter for the ABA. Her keynote was inspiring as she takes on the role with clear eyes and a deep passion for this industry and its vibrant continuation.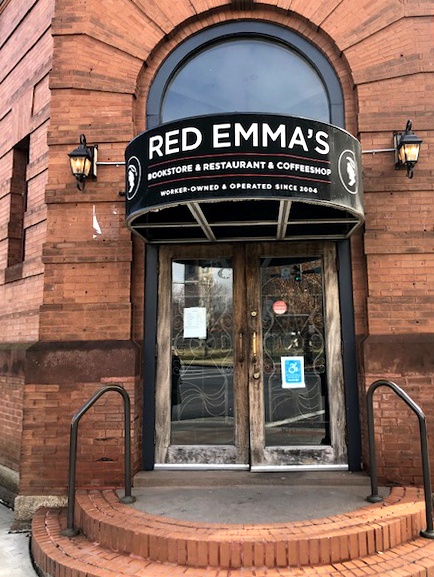 We also attend to learn about trends in the independent market, like how more bookstores are opening cafes and bars as part of their shops, hosting larger and ticketed events, trying out more sidelines, and brainstorming ways to make their stores an IRL experience not to be missed that will excite visitors to tell their bookish friends about events like parties for book characters during slow months, Cookbook clubs, feminist book clubs, #WellReadBlackGirl clubs, and other means to bring in foot traffic and benefit from 'halo' sales.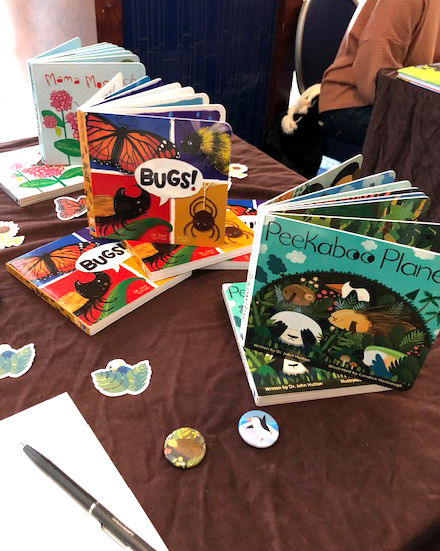 In learning about the best practices the Indies are sharing with each other, some Bookstores are interested in working with publishers to identify books that could work for National or localized regional pre-order campaigns, as pre-orders have been shown to make up anywhere from 3-30% of a book's lifetime sales (discuss with IPG to try out as this can be very tricky and is not a good fit for most books; a preorder campaign should start no later 7 months before publication date; swag with purchase should be something booksellers can send to customers via media mail like patches, signed mini-art, think flat/durable small things – pins aren't always ideal). Booksellers will happily utilize marketing visuals and assets publishers create, but they'd like them as soon as possible, and they especially want to bring more #ownvoices into their stores. Booksellers are also looking for more Spanish language titles, especially for early chapter and middle grade, where there is a bit more of a gap. There is also a movement to be more supportive of genre fiction like Romance and Sci-Fi, as these readers tend to be voracious and repeat customers.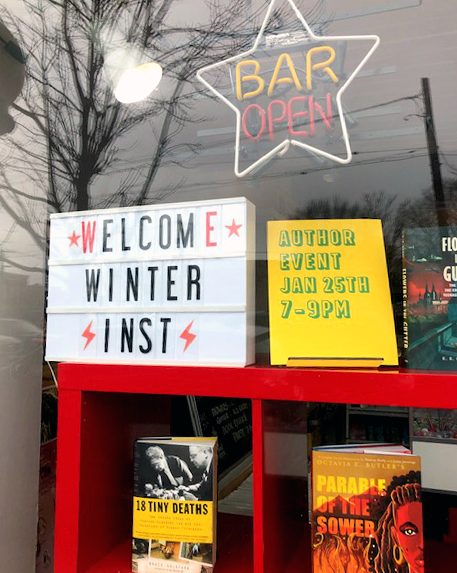 We get to connect with publications like Foreword Reviews, Publishers Weekly, and of course, Shelf Awareness, as well as other industry partners like BookExpo/BookCon and Above the Treeline's Edelweiss team, who are working on rolling out some exciting new ways for booksellers to offer customized suggestions to their customers via email and browser in a more efficient and user-friendly way. Stay tuned as this develops or come meet with Edelweiss at our Publisher Summit this April.
How was this year's show different from others you've been to in the past?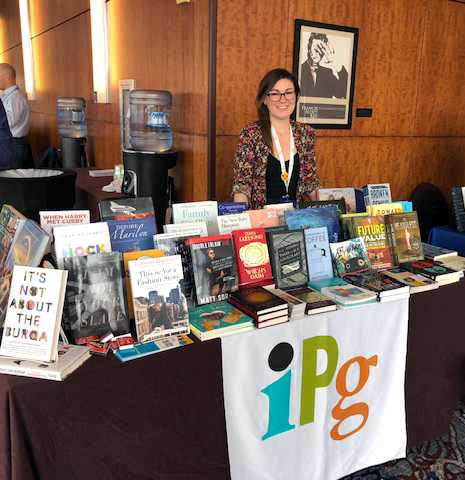 LK: This year marked the 15th anniversary of Winter Institute and the largest institute to date, with 1500 booksellers, store owners, publishers, service providers, authors, and others in attendance. Baltimore played host and the city presented an eclectic mix of neighborhoods, bookstores for every kind of reader, and of course, all the crab cake you could scarf down between sessions (go to Faidley's in Lexington Market if you find yourself there and want the real thing!). There were 291 first time attendees at the show which also set a record.
What would you like to see differently next year, either on the part of the show or of IPG?
LK: I'd like IPG to have a bigger presence and therefore show off even more of our publishers and their titles. We're brainstorming about what this could be, since 2021 will mark IPG's 50th anniversary. I'd also like to see more of our publishers consider putting galleys into the Galley Room, one of the most popular attractions at Winter Institute. The cost is reasonable, and the Galley Room offers publishers a chance to get their 1 key title in front of booksellers, especially if the Indies are going to be a target market to support the book in the lead up to and for its launch.
What was the show's biggest success, in your opinion?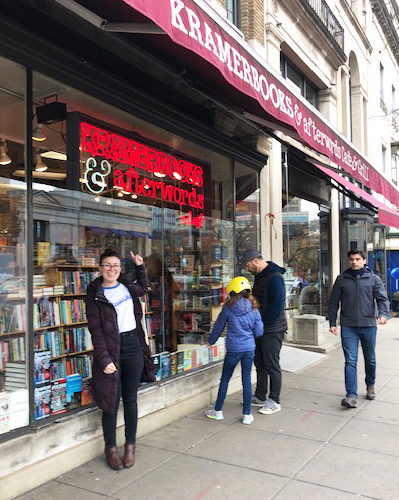 LK: This was the first year IPG participated in the Rep Picks Breakfast, where we got to present a few title highlights and encourage booksellers to come see us at our booth afterwards, which I would do again in a heartbeat. Despite being a little nervous to go before a big crowd, I think the ROI of this presentation was immediately apparent from how many booksellers flooded our booth afterwards.
I personally managed to visit 9 bookstores—6 in Baltimore and 3 on a quick (very rushed) day trip to Washington DC., which is a personal trade show best I think. Each one was incredible, thoughtfully curated, delicious, bookish-smelling, and so filled with personality and that sense of welcome and community.
List includes, so you can visit too:
(and Greedy Reads again to pick up my purchased books because I'd accidentally left them there after an excellent chat with the wonderful store owner and a rush to the train station).
What was your main takeaway?
LK: Winter Institute continues to grow each year, both in size and in importance as the place to connect with bookstores, and more importantly, booksellers. They're adapting to the threats not only of online retailers but also of multiplying streaming services with creative solutions to incentive people to get up off their couch and come to the store, if only to return to said couch, with books in one hand and an upcoming event ticket in the other.
I look forward to sharing more insights as the year progresses and seeing many of our old and new bookseller friends at BookExpo, Children's Institute, and the Regionals this year.