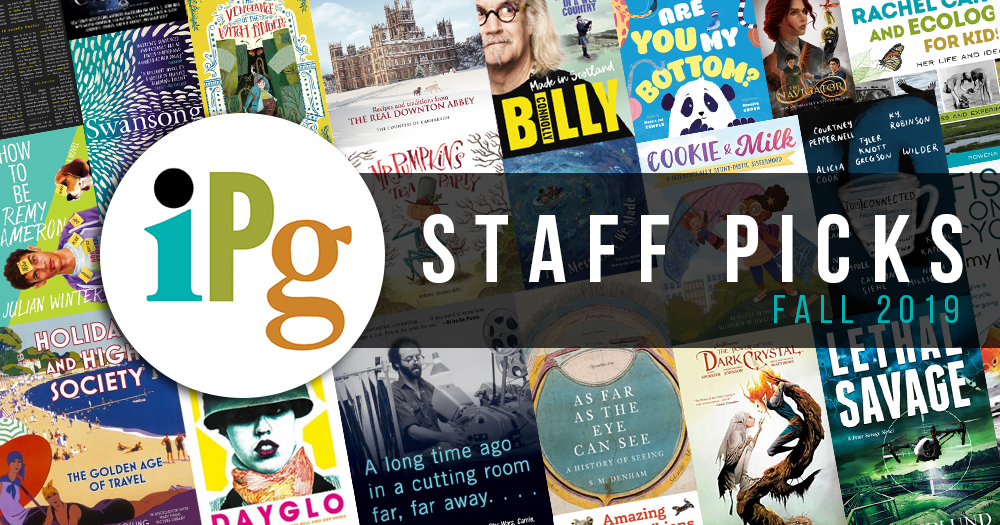 We have had such a wonderful collection of titles released (and still to come!) this season that it's nearly impossible to pick just one favorite! Here are the IPG titles that our very own have been loving or can't wait to read this Fall:
---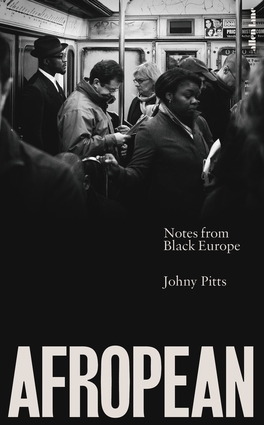 Afropean
Notes from Black Europe
By Johny Pitts (Penguin Random House UK)
ISBN 9781936669776
"I'm really excited to read Afropean: Notes from Black Identity by Johny Pitts. The author, the working class son of a white British mother and a black father from Bed-Stuy, travels Europe and explores different black communities, while grappling with deep questions of collective black European identity. This combination of travelogue/history/searching personal narrative sounds really compelling to me. I totally want to wander a text that encompasses Claude McKay's Marseille, Berlin Antifa leftists, and the formation of Zap Mama. Booker winner Bernardine Evaristo calls it "Fascinating, urgent, and stirring," and says "By the end of the book our perception of the old continent has been challenged and reimaged.""
—Pam Harcourt, Publishing Manager,
Trafalgar Square Publishing, a division of Independent Publishers Group
---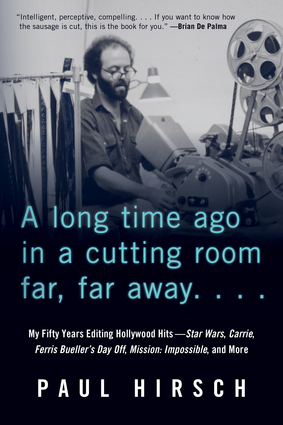 A Long Time Ago in a Cutting Room Far, Far Away
My Fifty Years Editing Hollywood Hits—Star Wars, Carrie, Ferris Bueller's Day Off, Mission: Impossible, and More
By Paul Hirsch (Chicago Review Press)
ISBN 9781641602556
"This book is an insightful look at the craft and artistry that went into editing some of the most iconic movies ever made, and Hirsch has an easy-going writing style which belies the historic, big cinema moments that come at you page after page. I learned a lot about how editing shapes our movie watching experience, but the real fun of the book is learning about how many of those creative choices were made on famous films like Star Wars and Carrie. Reading this added a great new lens to view these films through, and it inspired a lot of rewatching."
—Aaron Howe, Trade Sales Manager
---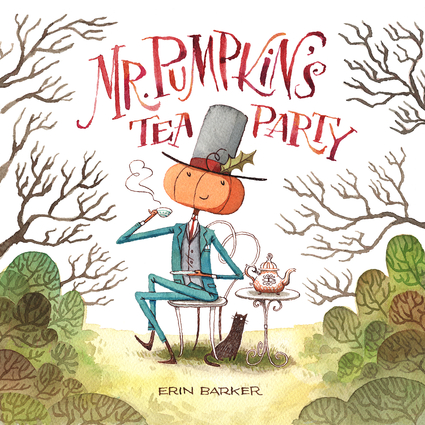 Mr. Pumpkin's Tea Party
By Erin Barker (Blue Manatee Press)
ISBN 9781936669776
"This whimsically spooky picture book from debut author/illustrator Erin Barker and blue manatee press is a Fall must! The warm watercolor art, clever characters that wink at classic monsters (Dr. Cairo is the mummy), and counting element (all the way up to thirteen!) all combine to make this an essential addition to Halloween storytime."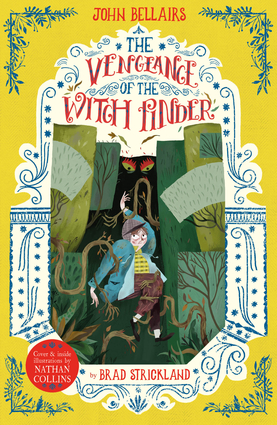 House with a Clock in Its Walls series
By John Bellairs (Bonnier Zaffre)
ISBN 9781848128187

"IPG is releasing Bonnier Zaffre's editions of John Bellairs classic series with brilliant new covers and art by Nathan Collins. Truth be told, I missed the series as a kid so am excited to get to read it now as an adult. Books 4, The Ghost in the Mirror, and 5, The Vengeance of the Witch Finder, are releasing in time for some Fall chills."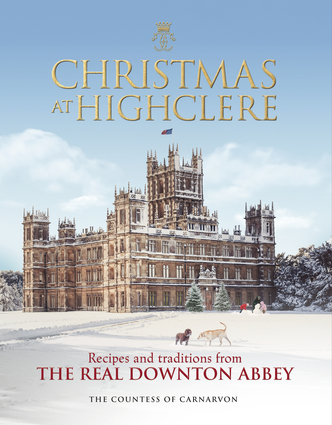 Christmas at Highclere
By The Countess of Carnarvon (Random House UK)
ISBN 9781848095229
"Few things seem quite so cheerful and festive as this book from the Countess of Carnarvon and Penguin Random House UK. It includes full color photography throughout and recipes for a distinctly British Yule tide that make me feel like I, too, could live at the Real Downton Abbey. Gifting this to several members of my family this Christmas."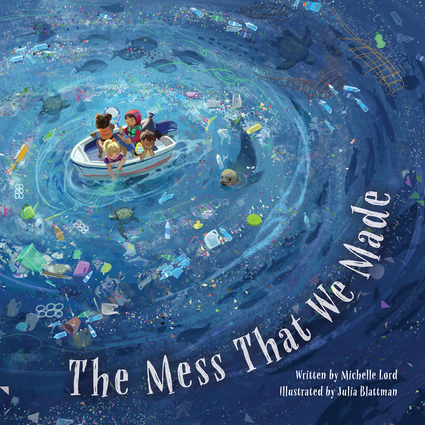 The Mess That We Made
By Michelle Lord, Illustrated by Julia Blattman (Flashlight Press)
ISBN 9781947277144
"With lyrical and somber words from Michelle Lord paired with lush and vivid illustrations by Julia Blattman, who's animated for Paramount, Disney, and Dreamworks TV, The Mess That We Made is a timely and all-too-important book that every kid should be reading right now. Somehow Blattman manages to make trash beautiful while highlighting the enormity of the plastic catastrophe humans have created. The story ends on a hopeful note though and I think that makes all the difference."
—Lauren Klouda, Director of Marketing
---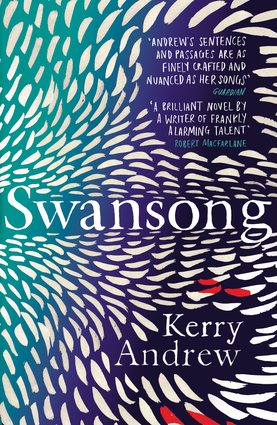 Swansong
By Kerry Andrew (Random House UK)
ISBN 9781784704926
"The chief ingredients of escaping modern troubles to the Scottish Highlands only to find mystical and terrifying entanglement make for a cocktail I cannot resist."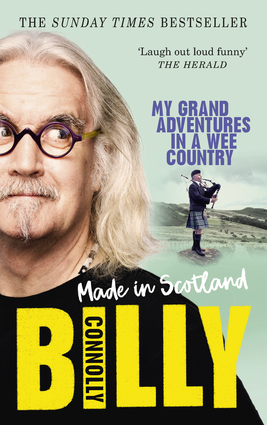 Made in Scotland
My Grand Adventures in a Wee Country
By Billy Connolly (BBC Books)
ISBN 9781785943744
"In keeping with the Scottish theme, we have the latest from The Big Yin. I look forward to another good sit with his words, wit, and warmth."
—Jason Reasoner, Sales Associate
---
As Far as the Eye Can See
A History of Seeing
By S. M. Denham (The History Press)
ISBN 9780750987035
"Spanning more than 500 million years, this evolutionary history looks at how eyes came to be, from the first lifeforms to develop vision up to modern humans with smartphone-weary peepers. This book is as much a zoological study as an anthropological one, and I'm looking forward to learning more about how vision came to be and what might be next for humanity's favorite sense"
—Elizabeth Kepsel, List Development Supervisor
---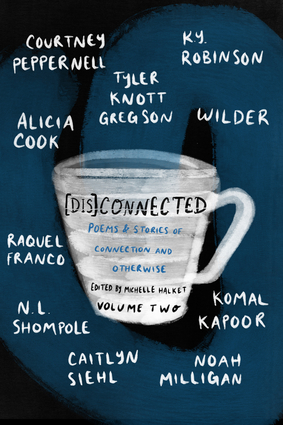 [Dis]Connected
Edited by Michelle Halket (Central Avenue Press)
ISBN 9781771681803
"An excellent collection of poetry and short stories that you can enjoy with or without an (adult) beverage. Get it? Cause there is a mug on the cover…"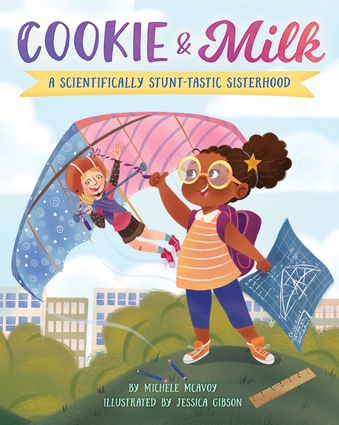 Cookie & Milk
By Michele McAvoy, Illustrated by Jessica Gibson (Cardinal Rule Press)
ISBN 9780997608595
"I can't wait to share this excellent story with my nephew and niece. Thankful when publishers champion diversity and differences between friends being a strength!"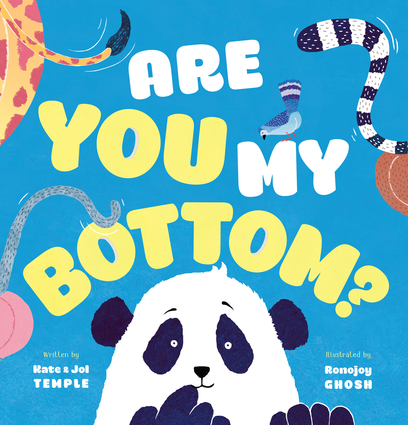 Are You My Bottom?
By Kate Temple, By Jol Temple, Illustrated by Ronojoy Ghosh (Allen & Unwin)
ISBN

"This title, this cover. Read this book to your family!!!"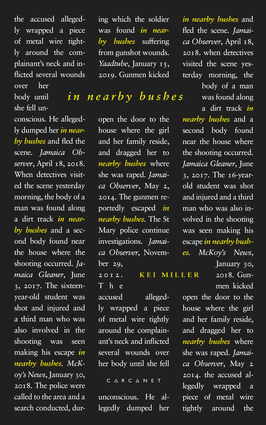 In Nearby Bushes
By Kei Miller (Carcanet Press, Ltd.)
ISBN 9781784108458
"A new collection of poetry from an award winning poet!"
—Gabe Cohen, List Development Coordinator
---
The Navigator
By Erin Michelle Sky (Trash Dogs Media)
ISBN 9781946137098
"I'm super into strong female heroines, and therefore I have to be a fan of The Navigator, a retelling of Peter Pan from Wendy's point of view.  The Wendy (Book 1) had some tremendous reviews, and even though I was behind the curve on it, I read it quickly and was thrilled to move into Wendy's adventures on the sea.  Now, it's Wendy's turn to face Hook – but a mischievous dragon takes this story into lots of fun directions. Thrilling, historically resonant, and with threads of fantasy on every page, it's a stunning retelling."
Fish on a Bicycle
By Amy Lane (Dreamspinner Press)
ISBN 9781644056776
I love to read delicious and diverse romances, and these are my two fall favorites. They have something in common:  love and danger!  Amy Lane's Fish on a Bicycle is the fifth book in her Fish Out of Water series, and it's a doozy!  These books are explosions of vice and virtue, with a mystery and compelling love story between a PI and a defense attorney. In this case, the couple is recovering from their last case and starting their law firm when a new mysterious case involving a porn star crosses their path. Nobody can make you cry, keep you on the edge of your seat, and then give you a great emotional resolution like Amy.
Kings of the Castle
By by Naleighna Kai (Macro Publishing Group)
ISBN 9781733178204
"The second is the Chicago based anthology Kings of the Castle, a secret society of nine of the richest, smartest, and sexiest men ever to want to make a difference in their communities and to the women they love. When they discover that members of The Castle are working with the Russian mob and local gangsters, these man vow to root out the corruption without putting the people they love in danger. The authors are top sellers for a reason in the African American fiction community, and each hero left me wanting more. Plus: international conspiracy centered on Chicago?  Winner!"
Jim Henson's The Power of the Dark Crystal Vol. 2
By Simon Spurrier, Phillip Kennedy Johnson, Illustrated by Kelly Matthews, Nichole Matthews (Boom!Studios' Archaia imprint)
ISBN 9781684154579
Netflix's Dark Crystal: Age of Resistance has rekindled my love affair with this fantasy world, and I've been devouring The Power of the Dark Crystal books.  Can't wait for Vol.2, which takes place after the movie, and tells you more secrets about how the world of Age of Resistance became the world of the Dark Crystal…and what happens next. There's also a great timeline on their website.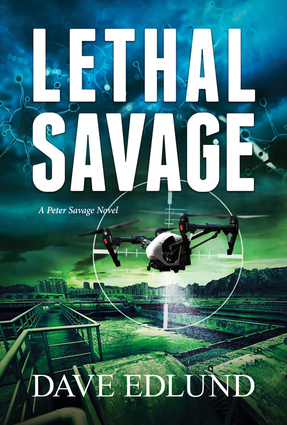 Lethal Savage
By Dave Edlund (Light Messages Publishing)
ISBN 9781611533132
"Finally, I'd be amiss to skip my husband's favorite title this fall: IPG's Top Pick Lethal Savage! This thriller series is written by a hydrogen energy specialist, and is loved by all the top thriller authors: Steve Barry, James Rollins, Jon Land…the list goes on and on. This time, Peter Savage is faced with more than simple terrorists:  he's facing a biological holocaust event – with almost no time to prevent the unimaginable."
—Kelly Peterson, Director of Digital Strategy
---
"I had the pleasure of reading early stages of both Amazing Amphibians by Lisa J. Amstutz (Chicago Review Press, January 2020) and Rachel Carson and Ecology for Kids by Rowena Rae (Chicago Review Press, February 2020)."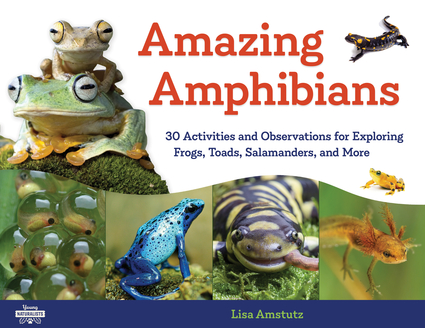 Amazing Amphibians
By Lisa J. Amstutz (Chicago Review Press)
ISBN 9781641600729
"Amazing Amphibians contains not only absolutely beautiful color photos of truly amazing amphibians, but also one of the most memorable sentences I've read in a long time: "Every week or so, the frog wiggles around to loosen the dead skin, nibbles the skin around its mouth, then pulls the rest over its head like a sweater and eats it." I highly recommend anyone who educates children pick up this book to share—kids will eat it up!"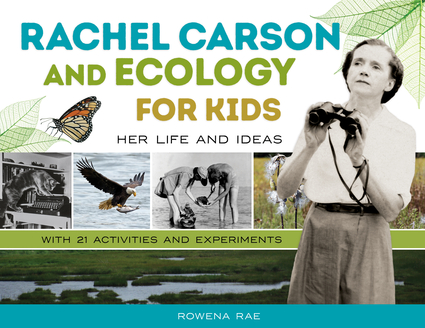 Rachel Carson and Ecology for Kids
By Rowena Rae (Chicago Review Press)
ISBN 9780897339339
Rachel Carson does a beautiful job of introducing young readers to a woman who combined her passions and talents for both creative writing and scientific research to teach the world about the importance of protecting our environment. Carson was dedicated to educating everyday people about involved science topics, and I believe Rae walks in her footsteps in doing the same for kids with this title."
—Michelle Williams, Managing Editor,
Chicago Review Press, a division of Independent Publishers Group
---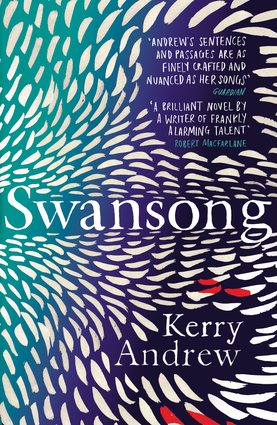 Swansong
By Kerry Andrew (Random House UK)
ISBN 9781784704926
"Set in London and the Scottish Highlands this story follows Polly, a young woman figuring herself out. She runs away from a drunken night in London to the Highlands where she avoids her troubles. While in the Highlands she has eerie visions and it feels as if someone is watching her. She hooks up with a cute bartender and meets a handsome loner. There are bits of folklore and mystery. I really enjoyed this one. It stayed with me after I had finished it."
—Jen Young, Sales Representative
---
How to Be Remy Cameron
By Julian Winters (Interlude Press)
ISBN 9781945053801
"As a big fan of YA fiction, I can't wait to start reading How to Be Remy Cameron. It's an uplifting coming-of-age story about a teen discovering his identity and learning to embrace what makes him different. With such powerful and timely themes, this book is truly a must-read for any age!"
—Rachel Townsend, Marketing Associate
---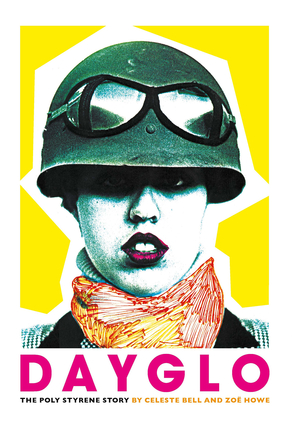 Dayglo!
The Poly Styrene Story
By Celeste Bell, By Zoe Howe (Omnibus Press)
ISBN 9781785586163
"I love a good oral history and it's especially exciting to see one about Poly Styrene, about whom not much has been published"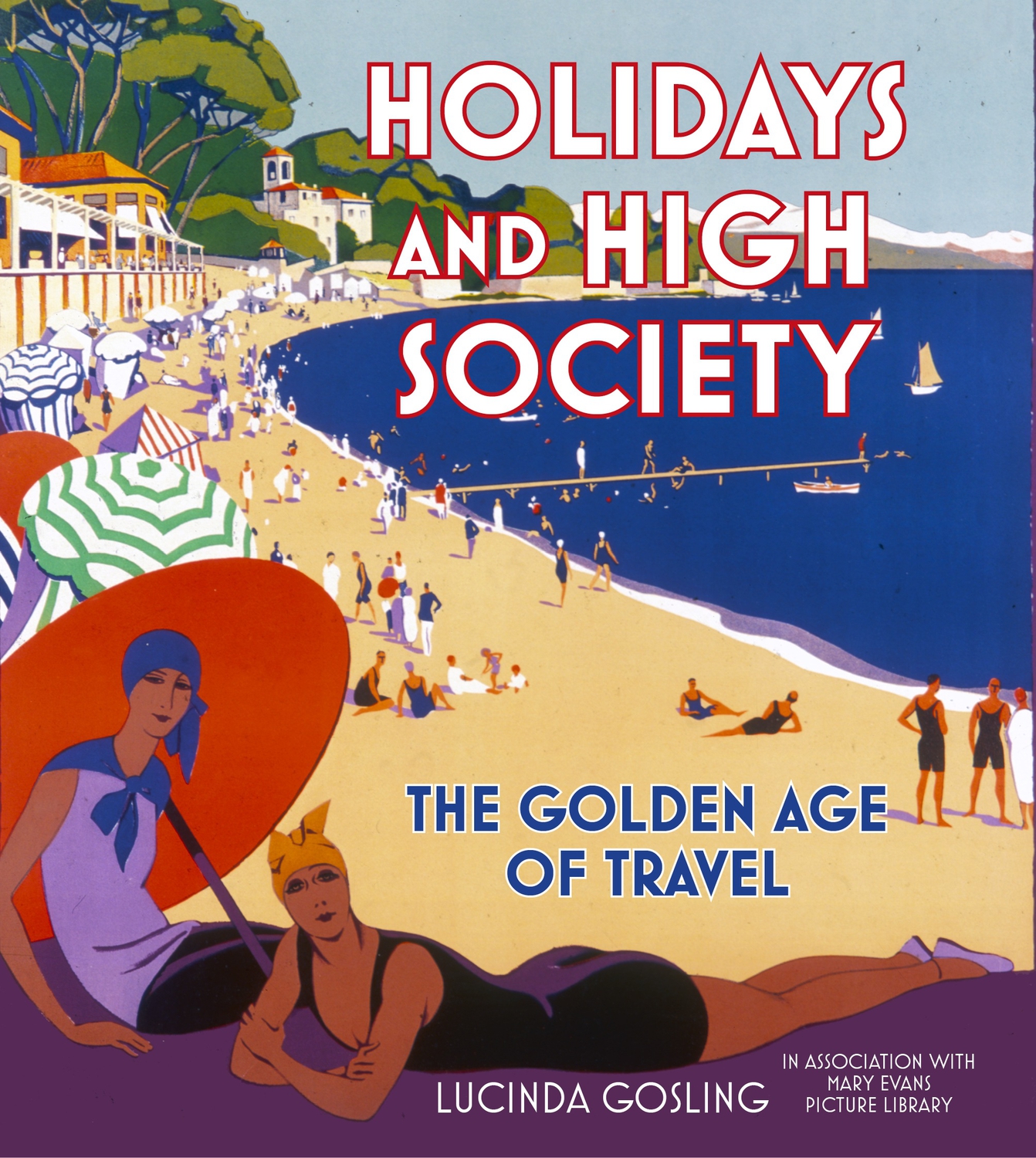 Holidays and High Society
The Golden Age of Travel
By Lucinda Gosling
in association with Mary Evans Picture Lib
(The Holiday Press)
ISBN 9780750990080
"Can't wait to peruse these old travel graphics for inspiration and daydream fodder. "
—Andrew Freels, Senior Marketing & Production Designer
---

Which titles have you been loving so far this season? Let us know by commenting below or tweet us at @IPGbooknews. Can't wait to hear your recommendations!