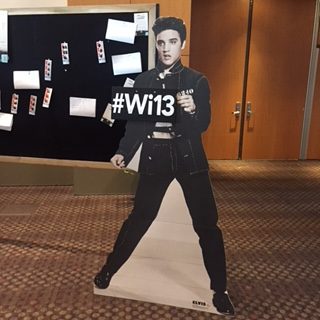 IPG Marketing Manager Lauren Klouda, fresh off the plane from Memphis, had a wonderful time at this year's ABA Winter Institute. Here, she talks about seeing keynote speakers like Junot Diaz and Daniel Pink, ABA's newly created Diversity Task Force and, most importantly, some very fancy ducks.
IPG: What was your primary objective for attending Winter Institute, and what were you most excited for?
Lauren: Primary objectives for Winter Institute included representing IPG and several client publishers, reconnecting with and meeting new booksellers, learning more about the ever-evolving world of independent bookselling, and generally brainstorming with like-minded fans of books. I was most excited to be a part of the Independent Publisher Caucus meeting where some of the best independent houses from all over the country gathered to discuss issues facing independent publishers and learn from one another. The group is just getting started and we are excited to support the mission to advocate for independent publishers. I was also excited to meet Jennifer Haupt, journalist and debut novelist behind In the Shadow of 10,000 Hills from Central Avenue and use Wi13 as a chance to build even more buzz for the forthcoming book. Other highlights included Bookseller Karaoke, the World Famous Peabody Ducks, Memphis BBQ, Blues, plus keynote speakers Junot Diaz and Daniel Pink. And the joyful celebration of the improving state of diversity in books, publishing, and bookselling!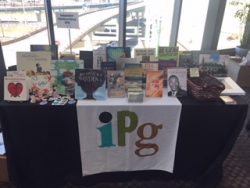 IPG: How was this year's show different from others you've been to in the past?
Lauren: Last year's event took place right after the inauguration. People working in books felt angry, threatened, and lost, but took strength and felt empowered and encouraged after being together. I think this year the mood was much more positive, invigorated by the fact that overall book sales last year were up! The ABA listened and created a Diversity Task Force who helped drive more programming and scholarship initiatives this year. This is only my second time attending ABA Wi but each year has brought lots of new insights into how booksellers do what they do and what we as publishers and distributors can do to support that.
IPG: What was the show's biggest success, in your opinion?
Lauren: Meeting so many more booksellers than last year. I got to be at the conference for several more days than last year and also took advantage of auxiliary programming. IPG continues to work more and more closely with the ABA, the regional booksellers organizations, as well as our independent reps to really connect with booksellers and this conference is a great way to do that. Another success was our pre-show eblasts to the Attendee list. The timing worked out and, anecdotally, booksellers stopped by throughout the Meet the Presses day and mentioned seeing them—so, ROI in real time.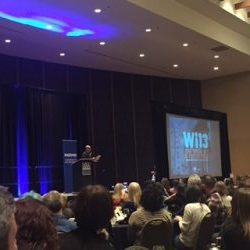 We also announced our own 'Meet the Presses' event that's happening during and with the support of BookExpo on May 31st. We're going to be working hard to bring more independent publishers, editors, and authors with us to BookExpo this year so that booksellers and librarians and consumers can meet with them directly, learn about their program, and discover favorite new books. More on that soon!
On a more personal note, it was very powerful to hear Junot Diaz speak, to listen in on the report from the ABA Diversity Task Force, and to sit in on panels where booksellers traded ideas for incorporating more diverse books from diverse authors into their collections. Independent publishers by their very nature have always tended to champion marginalized voices and take bigger risks on content and storytellers that fall outside of the mainstream, so it made me proud to see this shift in all the bookseller discussions and excited for what it means for our publishers.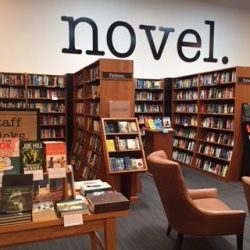 IPG: What would you like to see differently next year, either on the part of ABA or of IPG?
Lauren:  I'd like to see the ABA and independent booksellers throw more of their weight behind independent titles. The Indie Next List comes out each month and I am hard pressed to find more than a handful of truly independently published titles from independent houses and I think this is a real missed opportunity for independent booksellers who want their stores to be unique and distinct from their brick-and-mortar chain and online competition. There are a lot of invisible barriers that make competing with bigger houses very difficult for smaller presses who are still turning out incredible works, but don't necessarily have the budget to produce hundreds of physical ARCs, send their authors to events, or buy extensive advertising campaigns. Just like we are trying to find ways to support independent bookstores through improving terms and outreach and supporting the member organizations and BINC, I'd like to work with more booksellers to see more independently published titles on their shelves. Many are doing this already, so figuring out scalable, affordable ways in conjunction with our phenomenal rep force to alert them to good books is our goal for the coming seasons.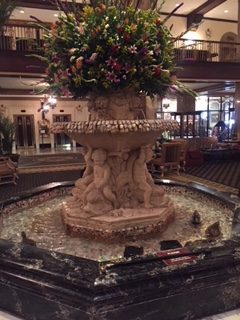 IPG: Ok, tell us about the ducks.
Lauren:  Ah yes! The World Famous Peabody Ducks! A Memphis tradition I couldn't miss. The Peabody is a glorious old hotel in the heart of Downtown replete with a grand lobby, in the center of which stands a solid marble fountain. And not just any fountain – it's the daytime home of their famous ducks. We'd read about the ducks and been told to show up a few minutes before 11 am sharp to see the March of the Peabody Ducks. We crowded into the lobby and listened as the hotel historian and current Duck Mayor Doug told us about how the Ducks came to be there (started out as a practical joke in 1933 and then became a tradition in 1940 when a former circus animal trainer offered to train the ducks to march and they've been doing it ever since). Promptly at 11, the elevators doors opened and out stepped the ducks to a raucous marching tune over the loud speakers. They waddled down a red carpet in a relatively neat line, climbed a small set of red stairs and plopped one by one into the fountain to 'work ' until 5. So silly and fun! Side bonus of visiting the Peabody: Doug shared lots of Memphis history, a BBQ recommendation, and showed us Lansky's shop, the Clothier to the King (yes, Elvis, THE King): the walls of signed guitars from famous musicians inspired by Elvis, the outrageous suits, and all things pink.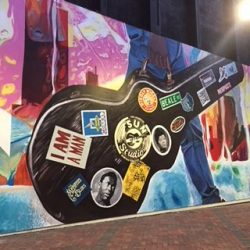 IPG: What was your main takeaway?
Lauren:  This is a show we need to continue to attend in a bigger and bigger way. Booksellers want to find and connect with content and publishers that help make their stores' selections unique and we want to help them find it. Can't wait to head to Albuquerque next year to go even bigger with our bookselling friends of the American Bookseller Association!