At any given time here at IPG, we are marketing, selling, and distributing over 80,000 different titles. With so many books right at our fingertips, it's hard not to pick our favorites! Here, some of our trusted IPG staff, as well as staff from our in-house publishers Chicago Review Press and Triumph Books, tell us their top picks from our repertoire.
Enjoy our staff picks and remember #readindependently!
---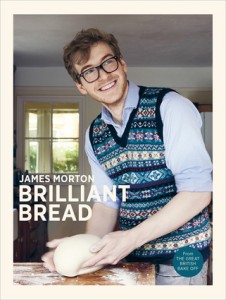 Brilliant Bread by James Morton  (Random House UK )
"I love baking and baking bread has always seemed like an overwhelming task. In Brilliant Bread, James Morton breaks down bread making into simple and fun to read steps. "—Cara Sample, Chief Financial Officer, IPG
---
I Am Because You Are edited by Pippa Goldschmidt  and Tania Hershman  (Freight Books )
"Pippa Goldschmidt, coeditor of this collection of stories celebrating the Theory of Relativity, thinks fiction is a great way to open up science to those of us who don't normally engage with it in our reading. She was asked in an interview in the Guardian if science is the new history when it comes to fiction. She answers yes, explaining that as much as she loved Chimamanda Ngozi Adichie's Half of a Yellow Sun, she'd probably not have picked up a nonfiction account of the Biafran War. "Fiction about science can do the same thing, because it's ideally suited to investigating the inner lives of characters, showing what they think and feel, what motivates them, how they react to external circumstances, how they adapt to new challenges and cope with pressures and conflicts."—Pam Harcourt, Publishing Manager, IPG/Trafalgar Square Publishing
---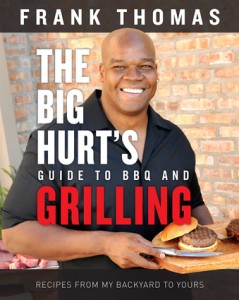 The Big Hurt's Guide to BBQ and Grilling by Frank Thomas  (Triumph Books )
"Seeing that it's summer and we're a Chicago publisher, I would nominate The Big Hurt's Guide to BBQ and Grilling."—Bill Ames, Publicity Manager, Triumph Books
---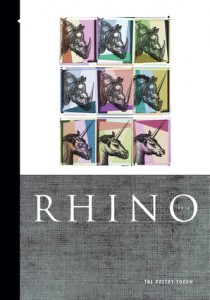 RHINO 2016 by RHINO Poetry ()
"New to the IPG fold is RHINO, a literary journal I have been reading for years in order to find out what new & established writers are up. This latest issue celebrates the journal's forty years of publishing top notch lit from all over the place."—Richard Fox, Customer Service, IPG
---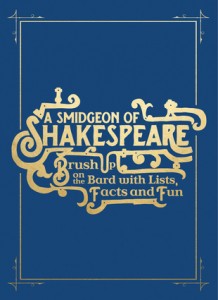 A Smidgeon of Shakespeare by Geoff Spiteri (Pavilion Books Group )
"Shakespeare might seem a little too academic for summer, but this book is PERFECT for the beach! This year marks the 400th anniversary of Shakespeare's death, so why not regale your friends with amusing (and sometimes naughty) facts about his plays? It's a book you can read by yourself during some much-needed relaxation time, or with a group at a cook-out. I like to keep my mind active even during the hot summer months, and this book lets me have fun while I do it!"—Tashina Richardson, Supply Chain Coordinator, IPG
---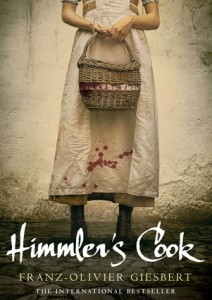 Himmler's Cook by Franz-Olivier Giesbert (Atlantic Books )
"At 105 years old, you'd expect Rose would start slowing down and taking things easy – but after living through horrors including the Armenian genocide when she is a child, Nazism as an adult, and Maoism as a mature woman, she's somehow still got enough spunk to keep running her own restaurant, chasing down thieves, and reminiscing on the revenge she's taken over the years. This quirky character draws readers in, forcing them to look at the good in life – love, tasty food, finding your own happiness – as well as the bad, making me laugh and want to cry in the space of mere paragraphs."—Elizabeth Kepsel, Sales Associate, IPG/Trafalgar Square Publishing
---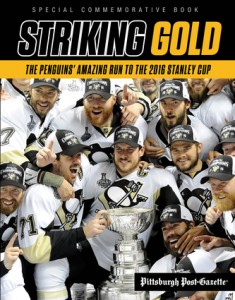 Striking Gold by Pittsburgh Post-Gazette  (Triumph Books )
"Relive every exciting moment of the Penguins' Stanley Cup victory with captivating stories from the Pittsburgh Post-Gazette and beautiful full-color photography. A particular story of interest was Mike Sullivan replacing Mike Johnston as head coach mid-season to ultimately take the Penguins to the Stanley Cup. Fans will love looking back and remembering all of the great games and trials that led the Penguins to the top."—Michelle Green, Data/Contracts Assistant, Triump Books
---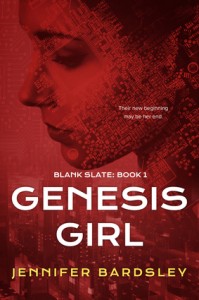 Genesis Girl by Jennifer Bardsley  (Month9Books )
"Reading a novel where people believe the destruction of the world is due to technology on an e-reader almost seemed like I was the one breaking the rules. Genesis Girl is a great young adult fiction that kept me questioning who could be trusted."—Jamie Connelly, Digital Production Associate, IPG
---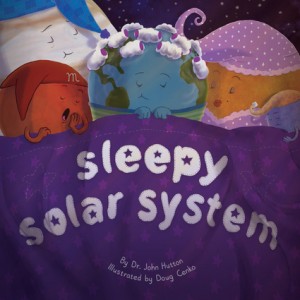 Sleepy Solar System by Dr. John Hutton, ill. by Doug Cenko  (Blue Manatee Press )
"I'm a sucker for an adorable children's book and this one is out-of-this-world cute. I literally walk around the office hugging it and showing everyone the smiling planets snuggling up for a snooze. It's an ideal bedtime story, with each rhyming couplet showing the planets, in order, getting ready for bed – my favorite being grumpy Mars trying to scrub off its red dust at bathtime. The backmatter at the end of the book shares some planetary facts that get little minds excited about solar science too. It will be my go-to baby shower gift this Fall."—Lauren Klouda, Marketing Manager, Print + Digital, IPG
---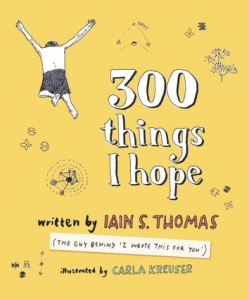 Coming October 2016!
300 Things I Hope by Iain S. Thomas , ill. by Carla Kreuser  (Central Avenue Publishing )
"As a fan of Iain S. Thomas and I Wrote This For You, I couldn't wait to pick up a copy of his new book 300 Things I Hope – and it did not disappoint! There is a Hope in here for everyone, every situation, and every feeling. From Hope #53 – "I hope nothing changes" to Hope #54 – "I hope everything changes," the reader will feel and relate to every desire. Thomas's Hopes inspire me every day and continue to, no matter which page I open the book to.
#170 – " I hope you find time to sit in a bay window and read."
—Niki Stuckmann, Marketing Associate, IPG