IPG Marketing Manager Lauren Klouda, who along with TSP Marketing Associate Janet Potter attended this year's SIBA Fall Discovery Show, hopped off the plane from New Orleans armed with pralines, an alarming amount of alligator stories, and, of course, plenty of takeaways (and books) to share with the office. Enjoy!
---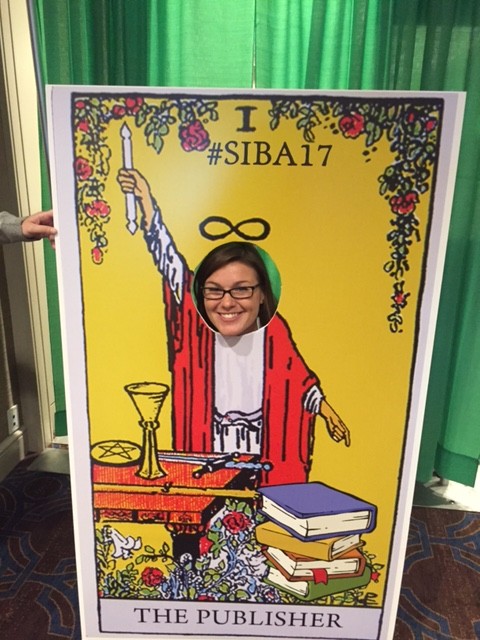 What was your primary objective for attending the SIBA Fall Discovery Show?
Lauren: This show is a chance to connect face to face with all the well-known and brand new, small town and big city bookstores and sellers from all over the Southeast. We get to spend time with our independent rep sales force gathering insights and feedback to share with our publishers from the field, and to showcase our exciting national and regional books.
How was this year's show different from others you've been to in the past?
Lauren: This year was understandably quieter as many booksellers and publishers (and even our rep Jim Barkley) were reeling from the damage left by Hurricanes Harvey and Irma, both of which tore through the South last week. With all of them fresh in our minds, Book Industry Charitable Foundation (BINC) was a star of the show, driving more donations and awareness. I'm looking forward to working with them and connecting them to publishers who are eager to support the booksellers who support us. We saw some new faces – Story on the Square has plans to open in the next couple months, some friends we made last year – Buxton Books, Hub City Books, and E Shaver's among the many, and some of our favorites – Eagle Eye Books – too! The organizers selected another wonderful city in New Orleans and all of the booksellers and publishers really lived it up in the Big Easy.
What was the show's biggest success, in your opinion?
Lauren: We had two really wonderful author signings: AA Balaskovits signing her dark fairytale retellings in Magic for Unlucky Girls (Santa Fe Writers Project) and Geanna Culbertson launching book 3 in her Crisanta Knight series from BQB Publishing as well as appearing on the Women Speak panel – after which so many booksellers stopped by to say how impressive it was! More so than other years, booksellers who stopped by recognized our books – a marketer's dream.  I enjoyed showing the Fall list and was especially delighted to talk with Shauna from Park Road Books who told me that Albert Whitman's The Girl with the Red Balloon by Katherine Locke was one of her top 10 favorite books she's read this year and that she handsells it ecstatically.
I also really enjoyed the creativity and inventiveness that the indies are employing here and all over the country to drive people into their stores and to get them reading. SIBA holds a book display competition at the show around a select list of titles and ask booksellers to vote on their favorite display created by their fellows.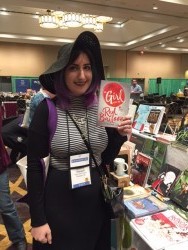 We had the fortune to visit Octavia Books and Garden District Books – two bustling and beautiful bookshops in New Orleans as well as stumbling upon a new store, The Stacks, and several gift shops who carry IPG and Pavilion books. Being at the SIBA show gave us the opportunity to thank them in person for their awesomeness.
What would you like to see differently next year, either on the part of the SIBA or of IPG?
Lauren: I would like to see more of the booksellers and I'd like to continue to not only participate in the traffic drivers that SIBA puts together – the Scavenger Hunt is always a hit and the SIBA app this year was a new way to get visitors to the booth – but to come up with some more creative and nifty ones we can do with our publishers for next year. Getting authors onto more panels, putting together a clever giveaway – we're percolating with ideas!
What was your main takeaway?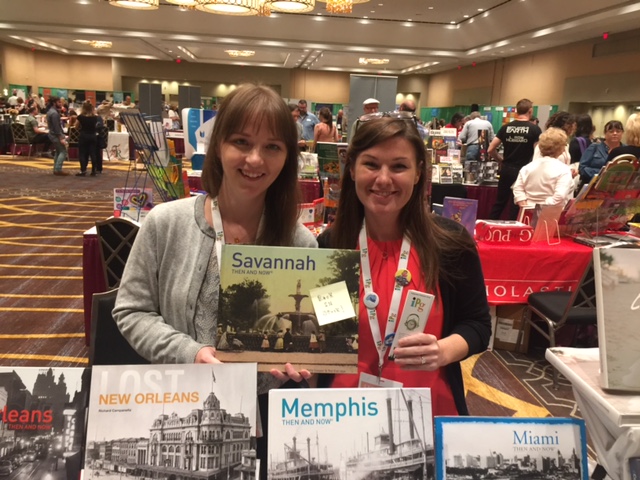 Lauren: I had the pleasure of attending SIBA now for two years in a row and I'm always struck and delighted by the warm welcome and wonderful folks selling our stories in the South. Children's books are a growing focus for many stores and more are also experimenting with sidelines and working hard to introduce more diverse books to their communities – they continue to implore publishers to publish new and diverse voices.