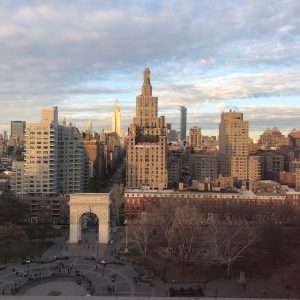 After barely making their flights before Winter Storm Quinn hammered the East Coast,  IPG Marketing Manager Lauren Klouda and Chief Financial Officer Frank Autunnale are back from PubTech Connect, an annual conference on technology in the publishing industry, hosted this year in New York City.
What was your primary objective for attending PubTech Connect, and what were you most excited for?
This event is very much an opportunity for professional development and a chance to network and brainstorm. It's not often that so many different kinds of content publishers are all in one place and not slinging books from our booths. This event affords us a chance to step back, assess, and look ahead. It's a quick one day show packed with information and I took feverish notes.
How was this year's show different from others you've been to in the past? What was the show's biggest success, in your opinion?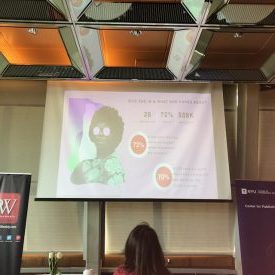 This is the second year for PubTech Connect, presented by Publishers Weekly and NYU Publishing in partnership with a select group of sponsors (full disclosure: IPG is one of those) and I was looking forward to see how the programming had evolved from the first year to the next. There were more attendees this year and the focus shifted somewhat from how disruption happens in our industry to what opportunities those disruptions represent. Audio, and not only how to adapt books for the rising popularity of the medium, but also thinking creatively about how audio, podcasts, and even Spotify could be part of the universe of a book were big topics. The conference also offered several discussions about new methods and lessons in marketing: word-of-mouth remains the single biggest driver of book sales but publishers are getting more inventive about how to generate and amplify that from partnering with 'micro-influencers' (~10k followers) on Instagram and Twitter to creating VR experiences in collaboration with The New York Times to gathering reader data as a book is consumed and using that data to improve the storylines and therefore the reader retention and completion rates. I was also glad to see programming around hiring and fostering a diverse workplace. Publishing across most, if not all, facets remains very white, so showing publishers and heads of imprints and distribution companies how to follow through on the promise of creating more diverse workplaces and better opportunities is critical.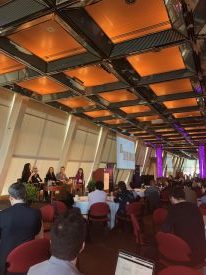 What would you like to see from this conference next year?
I appreciated how much programming was packed into a 9-to-5 (literally) conference but would like to see panels be about 10 minutes shorter and for a little more time between sessions to think over everything that was presented. The waves of information being shared could each easily take days of focused boot camps themselves so that's a challenge to digest it all. Specifically regarding marketing, there was some terrific programming structured around creative marketing but it wasn't always scalable or affordable, so I'm looking forward to brainstorming with the connections I met as well as the show runners to figure out how to do that more effectively.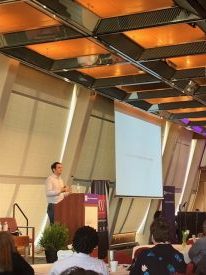 What was your main takeaway?
It got mentioned over and over again: a reinforcement of, and reminder to establish and remain unflinchingly true to your company mission. Mission. Mission. Mission. I'm looking forward to getting back and continuing to hone and embrace IPG's core mission. In many ways, having that mission clarity can help simplify and inform nearly all the marketing decisions publishers have to make and allows you to prioritize what's going to best align with that mission and make your brand stronger.
I also learned that there are a lot of organizational tools out there to try! (The afternoon session with Jeremy Caplan was a useful laundry list of ideas to help manage the deluge of emails, projects, meetings, and minutia of daily life – tips here: http://bit.ly/jcninja)
Looking forward to seeing the new connections forged around the industry and to 2019's 'activation'!