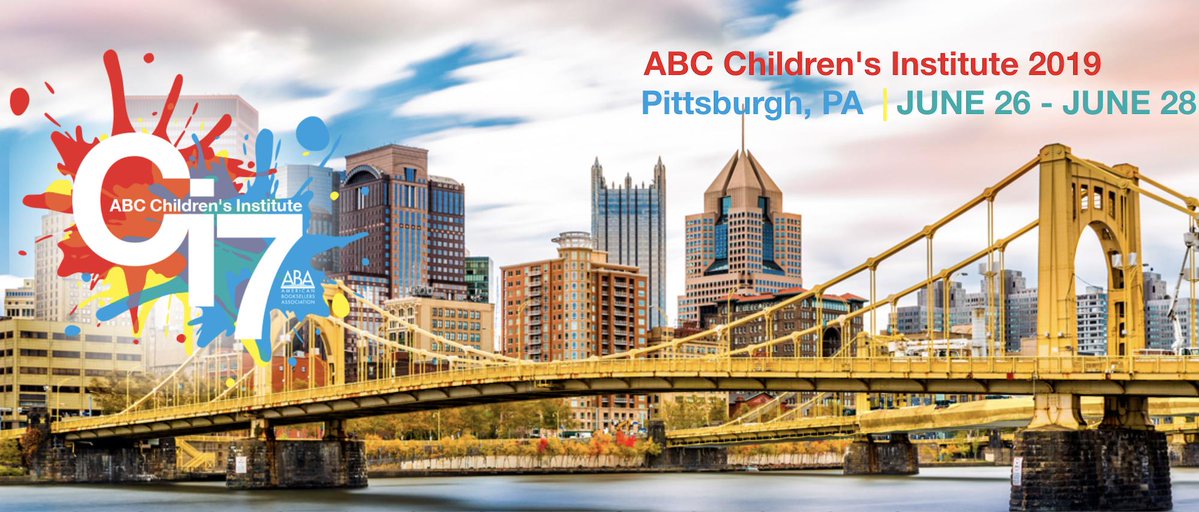 Character costume contests, The Wiggles, Henry Winkler and more at this year's ABA Children's Institute! Held in Pittsburgh, children's booksellers, authors, illustrators and publishers from all over gathered for three days of children's bookselling education and activities. In attendance for her first time and now sharing her perspectives is Lauren Klouda, Director of Marketing at IPG.
What was your primary objective for attending and what were you most excited for?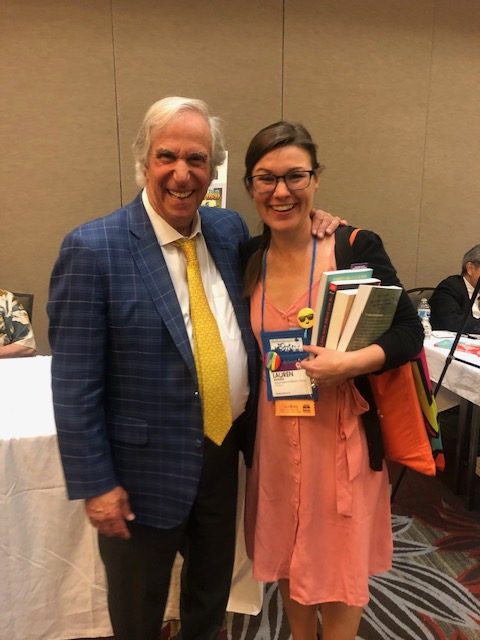 LK: Children's Institute presents a unique opportunity to spend dedicated time with children's bookstore owners and booksellers who are often the tastemakers and front lines of handselling in the US. My goal was to try to meet and talk to as many stores as I could to ask questions and learn about how they're approaching their children's sections, what programming is really working for them, and what they would like to see more of from publishers, especially independent presses. I was most excited to see how Children's Institute differed from its Winter Institute sibling and I was delighted to see that there's just as much passion, emphasis on learning about new titles, pushes for more diversity in our industry and in the books being published and sold, and even a little bit more whimsy baked in. Children's Institute opens the conference with a book character themed costume contest and cocktail hour which was an absolute blast. The costumes were inspired and elaborate and insanely creative. Plus one of the guest judges was Henry Winkler so it was an added bonus to meet the Fonz / Coach (Waterboy) / Gene Cousineau (Barry)! He was a true delight.
How was this year's show different from others you've been to in the past?
LK: This was the first Children's Institute I have attended and that IPG has been a part. We took the opportunity to snag one of the coveted Rep Picks Lunch presentation spots which we've not done before much at other shows and this proved an excellent opportunity to make sure a room full of booksellers got to see the great titles available from IPG's publishers. It was exciting to see booksellers' eyes light up when I shared that THE Wiggles were back in a big way and coming to more than 50 US and CA cities this Summer and Fall or when I shared that Bonnier UK, distributed by IPG in North America, has the next 4 books in John Bellairs The House with a Clock in Its Walls series, beautifully repackaged for a new generation.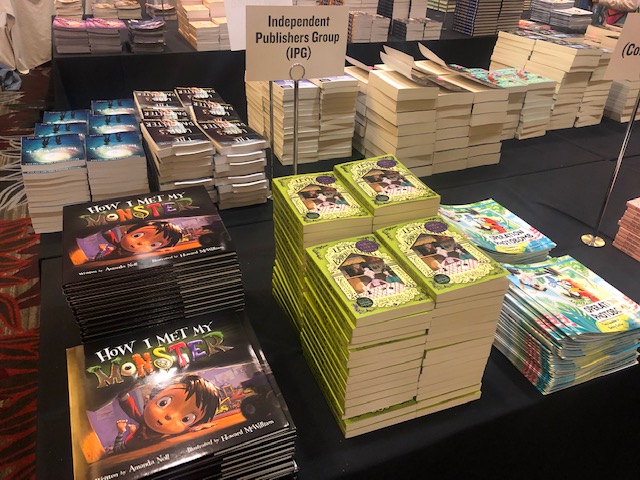 The ABA Children's Institute continues to grow not only in attendance but also in tremendous business value for booksellers and publishers alike and remains small enough that it presents intimate opportunities to connect directly with our customers who will then be the ones turning around and selling our books directly to their customers. I thoroughly enjoyed these 3 days of dedicated bookseller engagement and time together and can't wait to go back next year.
What would you like to see differently next year, either on the part of the show or of IPG?
LK: I'd like to add an extra day to my trip to get time to tour the local bookstore scene in the next city. The ABA organized two tours of Pittsburgh's #Littsburgh scene and I scheduled my flights a bit too tight to make it. I did get to visit Penguin Bookshop and Riverstone before heading to the airport but I would've loved the chance to see more stores in person, especially since our Chesapeake and Hudson rep, Janine Jensen, shared such a terrific must-see list with me. Next time, Pittsburgh!
I'd also like to brainstorm opportunities with the ABA and other booksellers and publishers about how IPG can be even more involved and supportive of future shows and events like ABA Children's Institute. IPG is an independent distributor representing independent presses with an independent rep force to support these independent bookstores and I think we have so much to learn from each other and so much we can do together. #IndiesforIndies

What was the show's biggest success, in your opinion?
LK: Spending time with booksellers. Their collective insights, sense for their communities' needs, sense of fun, mission to promote literacy, and their passion for books for all ages is unrivaled. I left the conference feeling simultaneously exhausted and energized and percolating with ideas for how our publishers can better reach this audience and really connect to get books onto best seller lists, host giveaways, execute large scale preorder and social media campaigns, and in general better support booksellers and our rep force who get to work directly with them on a regular basis.
What was your main takeaway?
LK: This show is fast becoming a crucial part of independent children's bookselling and I am excited for IPG to be even more involved in a bigger way next year.
---
Industry Coverage: