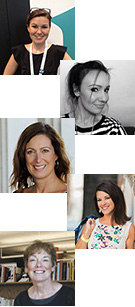 Activate Your Author
Franklin Lloyd Wright Room 2
11 - 11:45 a.m.
Explore creative & effective ways to involve your authors in the promotion of their books. The panelists will share real world success stories, cautionary tales, and best practices for utilizing one of the most critical resources in your arsenal: the author.


| | |
| --- | --- |
| MODERATOR: | Lauren Klouda, Director of Marketing - IPG |
| PANELISTS: | Jennifer Martin, Event Manager - BookExpo/BookCon |
| | Michelle Halket, Publisher - Central Avenue Press |
| | Maria Dismondy, Publisher - Cardinal Rule Press |
| | Teresa Kirchbaum, Owner - City Lit Books |
---

Finance for Publishers
Franklin Lloyd Wright Room 1
11:45 a.m. - 12:30 p.m.
Addressing the perception that human curation and discovery algorithims are at odds.

Frank Autunnale is currently the CFO of Independent Publishers Group and has worked in the publishing industry for more than 25 years, including with HarperCollins Publishers, Penguin Group, Penguin Random House and Hachette Book Group. He was appointed v-p, finance at Penguin Group (USA) in 2009, at Penguin Random House in 2012, and at Hachette Book Group in 2015. He has vast experience in book publishing, client distribution and digital media in addition to business strategy.
---

Pre-Publication Buzz: How to Get Booksellers & Readers Talking About Your Books
Franklin Lloyd Wright Room 2
11:45 a.m. - 12:30 p.m.
Key ways to build buzz around your next release and have a successful book launch
Kristina Radke is the VP of Business Engagement at NetGalley, a service that helps publishers and authors activate a community of highly engaged and connected book advocates to help their books succeed.
Joe Upton is the VP of Business Development at Above the Treeline/Edelweiss+, a web-based digital catalog service that provides a powerful research and buying tool for book professionals. Prior to that, he spent 20-plus years helping to run Malloy Incorporated and Edwards Brothers Malloy, serving as VP Sales and Marketing and on the Board of Directors.
Arianna Rebolini is the books editor at BuzzFeed News and the author of the novel Public Relations. Her writing has appeared in The Atlantic, Esquire, The Guardian, New York Magazine, and elsewhere. She lives in Brooklyn.
---
Coffee Break: Visit with our Exhibitors
12:30 - 2 p.m. - Burnham Ballroom
---
2 - 3 p.m. - Burnham Ballroom
Publisher Peer Round Tables
Connect with other like-minded professionals publishing books in the same genres as your company. Learn what's working, discuss challenges, and brainstorm solutions among peers. See page 21 in the program for details.
---
Beyond the Book: Trademarks, Copyrights, International, Media, Translation, Licensing
Franklin Lloyd Wright Room 1
3 - 4 p.m.
How to promote and make money with your intellectual properties
Cynthia Sherry is the Publisher of Chicago Review Press and of Triumph Books. She has held financial management as well as executive editorial positions at Independent Publishers Group and Chicago Review Press. As publisher she acquires books, oversees the editorial and book production of about 120 titles a year under two presses and five imprints.
Elizabeth North is the Executive Director of Dreamspinner Press, an international publisher of gay romance based in the United States of America. Since its founding in 2007, Dreamspinner has built a catalog of more than 3,000 titles written by more than 500 authors from six continents, in paperback, ebook, and audiobook formats and translations into eight languages.
Cevin Bryerman is the publisher and executive vice president of Publishers Weekly, the international news platform of the book industry. He has been in the publishing business for more than 25 years, working at the helm of both trade and consumer magazines in strategic planning, business development and strategic partnerships.
---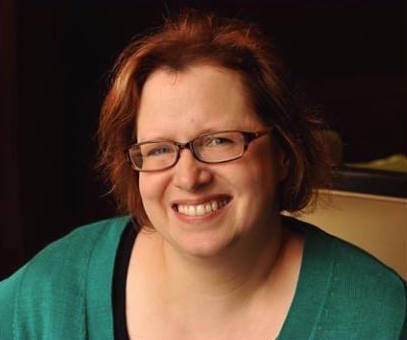 Leveraging Your Ebooks: Integrating Print & Digital Marketing
Franklin Lloyd Wright Room 2
3 - 4 p.m.
Ebooks are great for discovery, but do you really know how they can be used best to increase your sales? Join us for a retailer's eye view of ebooks.
Kelly Peterson is Director of Client Services at INscribe Digital, a division of IPG, and brings 20 years of marketing and merchandising experience to her current role. At INscribe Digital, she helps major trade publishers, university presses, independent publishers, agents and authors maximize their ebook sales and marketing efforts at the major retailers.
---
Publisher Summit Wrap-Up: See You in 2019!
4 - 4:30 p.m.
Please join us in the Burnham Ballroom for the Publisher Summit 2018 Wrap-Up and champagne to celebrate the success of our 5th Publisher Summit and toast to many more!
We hope you enjoyed this year's event and we look forward to seeing you in 2019! The Exhibitor Passport Prize winners will be announced during this session. Presence at this session is required to win.
---