IPG Announces Spring 2021 Top Shelf Titles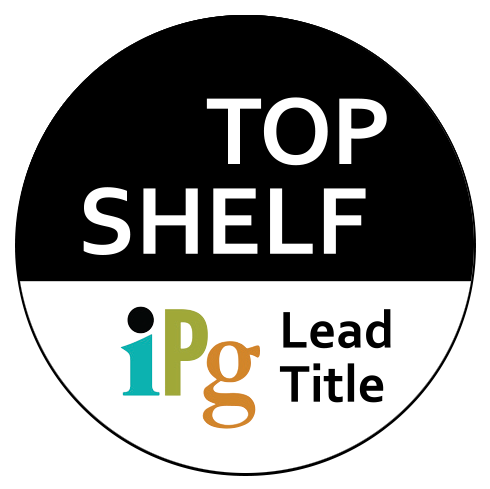 IPG's Spring 2021 Top Shelf list kicks off in March with 24 key titles across their publishing and distribution divisions, featuring both adult and children's titles, as well as fiction and nonfiction across a variety of categories.
This latest season includes groundbreaking books like a series of children's titles celebrating the LGBTQIA+ community called Pride In from Booklife; David and Ameena, a modern New York romance with massive cultural differences from Fairlight Books); and My Shadow is Pink (Larrikin House), which tackles gender identity for kids.
Several titles are already getting major preorder buzz, including
Authentic: A Memoir by the Founder of Vans
(Vertel Publishing), Central Avenue's new poetry volume
sometimes i fall asleep thinking about you
,
The Captain and Me: On and Off the Field with Thurman Munson
by Yankee great Ron Blomberg (Triumph Books), and the latest Nordic Noir from Orenda with
Winterkill
and
Hinton Hollow Death Trip.
Pop culture also makes a splash in the list with We Are the Baby-Sitters Club (Chicago Review Press), building off the retro buzz for the classic books started by the updated Netflix series; Surf By Day Jam By Night (Lost the Plot) featuring interviews with surfer musicians Jack Johnson, Dave Rastovich, Kelly Slater and more; and in time for this year's singular golf tournament, The Story of The Masters from Tatra Press.
Previous bestsellers highlighted by Top Shelf include How I Met My Monster (Flashlight Press, November 2019), Sincerely by F. S. Yousaf (Central Avenue, February 2020), This Is Not a Fashion Story by Danielle Bernstein (Vertel Publishing, May 2020), 5-Ingredient Natural Recipes by Phyllis Good (Walnut Street Books, September 2020), I'll Show You by Derrick Rose (Triumph Books, September 2019) and more.
IPG's most recent Top Shelf collection can be found here.