IPG to Distribute Quarto Iberoamericana
August 1, 2017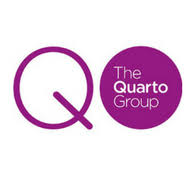 For its new Spanish-language imprint, Quarto Iberoamericana, which launches in October, Quarto Group has signed two distributors for areas not covered by Quarto's partner Catapulta Editores.
Independent Publishers Group will handle sales in the U.S. and Canada through Spanish Books, its Spanish-language book division, and Editorial Gustavo Gili de Mexico will handle sales in Mexico.
Joe Matthews, CEO of IPG, said, "We're honored and privileged to represent Quarto to the more than 40 million Spanish speakers in the U.S., with a list of such exceptionally high quality."