Publisher Summit Cocktail Reception
7:00 p.m. - 10:00 p.m.
222 W Merchandise Mart Plaza, Chicago, IL 60654


Please join us for the Publisher Summit Cocktail Reception, sponsored in part by Publishers Weekly. All publishers, speakers, exhibitors, attendees, sales reps, and sponsors are welcome.
---
Tuesday, April 23rd
Breakfast

8:00 a.m. - 9:00 a.m.
---

Exhibit Hall Open
9:00 a.m. - 4:30 p.m.
Burnham Ballroom


Visit with our exhibitors and make invaluable connections with important partners in our industry!
---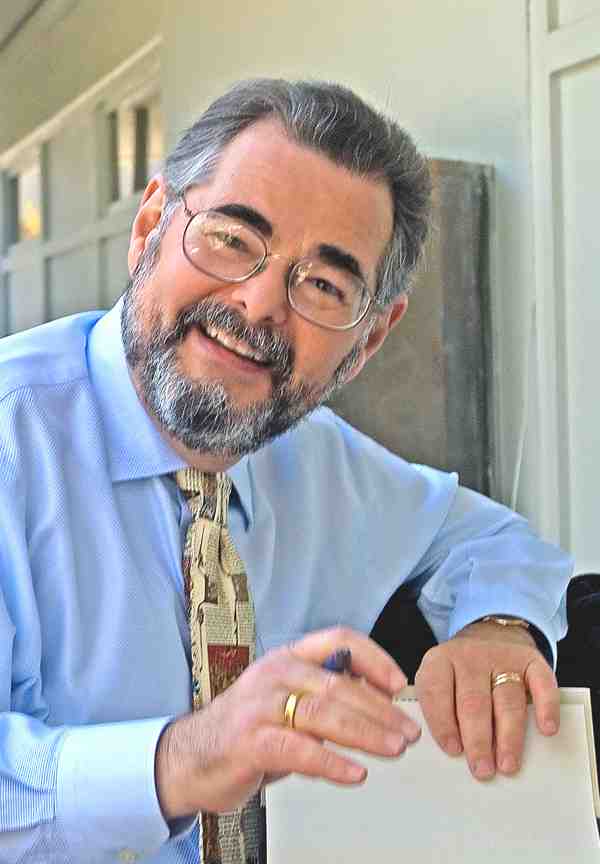 Make It Legal: Cover Art, Content, and Copyrights
Frank Lloyd Wright Room 1
9:00 a.m. - 10 a.m.
Clearance of cover images and other third-party content—including prefaces, forewords, indexes, interior art, and blurbs
Jonathan Kirsch is an attorney specializing in publishing law and intellectual property. He is an adjunct professor on the faculty of the Professional Publishing Institute at New York University, an expert witness in publishing litigation, and has long served as general counsel for the Independent Book Publishers Association. He is the author of thirteen books, including two books on publishing law.
---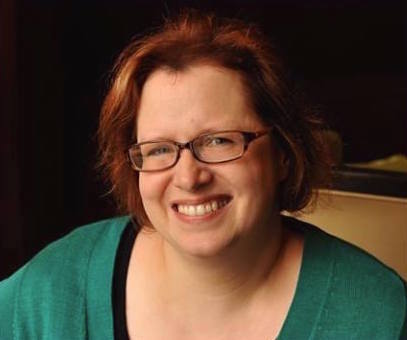 No-Cost Publishing: How Crowdfunding Can Pay for Publishing and Marketing
Frank Lloyd Wright Room 2
9:00 a.m. - 10 a.m.
Find the keys to the low- or no-cost publishing and explore new ways for the community to finance and market your titles.

Kelly Peterson is Director of Client Services at INscribe Digital, a division of IPG, and brings 20 years of marketing and merchandising experience to her current role. At INscribe Digital, she helps major trade publishers, university presses, independent publishers, agents and authors maximize their eBook sales and marketing efforts at the major retailers. Prior to INscribe, Kelly worked at Borders Group, Inc. for 14 years, initially at Waldenbooks and later running the eBook program. She is on the board for IBPA (Independent Book Publishers Association) and a Board Member and Professional Development Coordinator for the Bay Area Women in Publishing in her leisure time.
---

Coffee Talk & Bingo
10:00 a.m. - 11:30 a.m.
Burnham Ballroom
---
---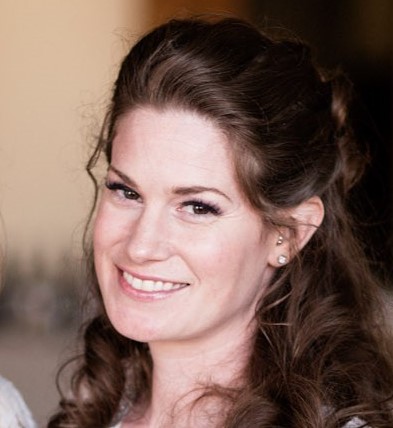 Mass Merch Deep Dive: Customer Review and Product Opportunities
Frank Lloyd Wright Room 2
11:30 a.m. - 12:30 p.m.
An overview of Mass Merch accounts including: Costco, Target, Walmart, Airports, Grocery, and Drug Stores. Details on product placement (store counts, merchandising & fees), Customer Asks, and key opportunities. When is product presented to buyers? What kind of sell-through should I expect to see? Is my product a good fit? Find out here!
Lauren Acciari was hired as our new Mass Merchandise Sales Manager in August. Lauren knows IPG well because she was a Senior Product Manager at Readerlink for the children's and young adult buying team. Prior to her 6 years at Readerlink, Lauren worked for Craven Closeouts (a remainder dealer), and Books Are Fun (another IPG customer). Lauren's accounts include Readerlink Distribution Services, Readerlink Marketing Services, American West Books, Airports, Drug Stores, and Clubs.
---

Lunch
12:30 p.m. - 1:30 p.m.
Burnham Ballroom

Raffle giveaway presented
---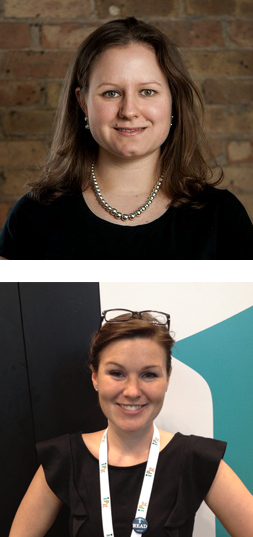 Keynote: The Age of Amazon
Frank Lloyd Wright
1:30 p.m. - 2:30 p.m.
Addressing the perception that human curation and discovery algorithims are at odds.
Lara Alexander is the National Accounts Manager at IPG and oversees the Amazon accounts, along with Indigo and The Book Depository. She has worked in the book industry since 2008 and is a graduate of both the University of Michigan and the Denver Publishing Institute. Before joining IPG in 2012, she worked for Sourcebooks, an independent publisher, and Children's Plus Inc., a library wholesaler.
Lauren Klouda is the Director of Marketing at IPG. She leads the dynamic and creative team behind IPG's marketing services, responsible for overseeing the development of corporate and product campaigns, vendor, account, customer outreach, social media, and IPG's online content. Lauren works with client publishers and IPG partners across the book industry to help readers discover books, whether in digital or print, at their local bookstore, library, or online.
---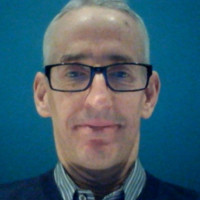 Managing Inventory to Manage Cash
Frank Lloyd Wright Room 1
2:30 p.m. - 3:30 p.m.
Expert advice from IPG's VP of Supply Chain
Mark Noble is Vice President of Supply Chain at IPG. Mark is responsible for developing and maintaining publisher relationships by moving from standard warehousing and fulfillment to strategic partnerships. Mark has 30 years of experience in operations including all aspects of supply chain.

Mark works with IPG publishers to improve fill rates, reduce inventory costs and to improve inventory turnover. Under Mark's management and the IPG Office of Finance, IPG is introducing the Print+ program which will allow publisher clients to benefit from IPG's volume rates for offset printing. Please contact Mark with questions about supply chain or the IPG Print+ program.
---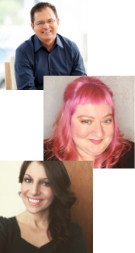 Connecting with Consumers & Reaching Readers
Franklin Lloyd Wright Room 2
2:30 p.m. - 3:30 p.m.
A book can have a gripping story, an eye-catching cover, and big orders from wholesale and national accounts, but if consumers don't know about it, all that can be for naught and a book can still miss projected expectations. Learn tactics and tips to connect with consumers.
Steve Sarner is Goodreads user #216 (of 85 million) as he was a member of the original advisory team when the company was founded in 2007, and joined full time as Head of Sales and Ad Solutions in 2016. He has 20 years of sales and marketing experience in consumer internet leadership roles with firms ranging from pre revenue startups to Fortune 500 companies. His experience includes involvement with early social networking and media sites and apps such as Friendster, Bebo, Tagged and MySpace. Today he is responsible for Goodreads global advertising revenue. Connect with Steve on Goodreads, Facebook, Instagram, Pinterest, Linkedin, Snapchat, WeChat, Reddit, Youtube, Tumblr, Weibo, Twitter and just about any social site, app and platform @stevesarner.
Lisa White works at Albert Whitman & Company, where she oversees their social media channels and helps bring to life creative digital marketing projects to promote award-winning children's books.
Andrea Baird is the current Director of Marketing for two independent, legacy publishers—Triumph Books and Chicago Review Press. She has 9+ years of experience in planning events, executing social media strategy, coordinating advertisements, elevating brand awareness, and promoting products and services. Baird received her Masters in Publishing from DePaul University.
---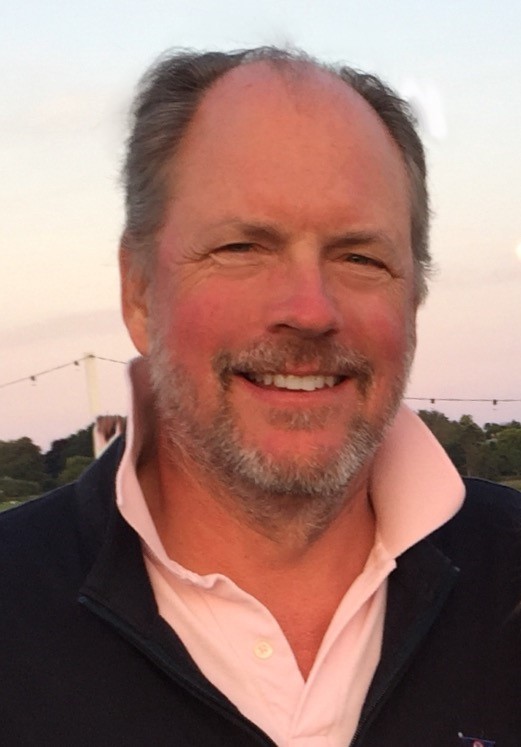 The Real Cost: How to Build Profit and Loss Statement for your Forthcoming Title
Frank Lloyd Wright Room 1
3:30 p.m. - 4:30 p.m.

Larry Norton is Senior Vice President, Digital Group, a Divison of Independent Publishers Group. The Digital Group, which includes the INscribe Digital and Amphora divisions, provides ebook and print on demand distribution services to a wide range of publishers, including Scholastic, Disney, Bloomsbury and Dreamspinner. Prior to joining IPG, Larry was Senior Vice President, Merchandising at Borders, where he oversaw the adult and children's books, toys and games, and bargain books merchandising teams. Prior to Borders, Larry was President of the Sales and Distribution Division at Simon & Schuster. Larry has worked in the publishing industry for over 30 years and had enjoyed every minute of it!
---
---
Publisher Summit Wrap-Up: See You in 2020!
4:30 p.m. - 4:45 p.m.
Burnham Ballroom


Please join us for the Publisher Summit 2019 Wrap-Up and champagne to celebrate the success of our 5th Publisher Summit and toast to many more!
We hope you enjoyed this year's event and we look forward to seeing you in 2020!
---
Bookstore Trolley Tour - Sponsored by PW and IPG
Meet in Fairmont lobby at 5:45 p.m.
(Separate trolley registration required)
8:00 a.m. - 9:00 a.m.
Burnham Ballroom
---
Masterclass: Building an Online Community
9:00 a.m. - 12:00 p.m.
(Separate registration required)


Burnham Ballroom
---
Lunch

12:00 p.m. - 1:00 p.m.
Burnham Ballroom