You are cordially invited to attend the newly expanded IPG Publisher Summit taking place on Monday, April 27 and Tuesday, April 28 at the Westin Michigan Avenue at 909 N Michigan Ave in Chicago. We are offering two full days of seminars lead by industry experts on topics of central importance to the book business.
Tuesday, April 28
9:00 Deborah Sloan – Marketing, Promotion, & Publicity for Children's Books
10:00 Carey Low from Canadian Manda Group – The Canadian Market
11:00 Meredith Baker from Faherty & Associates – Amazon Best Practices
12:00 Lunch
1:30 IPG Digital – New Publisher Resources Tools & Print on Demand Services
2:30 Cynthia Sherry from Chicago Review Press – A Publisher's Perspective
3:45 IPG Sales Team – Maximizing your distribution client service & experience
Exhibitors
In addition to these dynamic presentations, a number of our vendor partners will be joining us at Publisher Summit, including: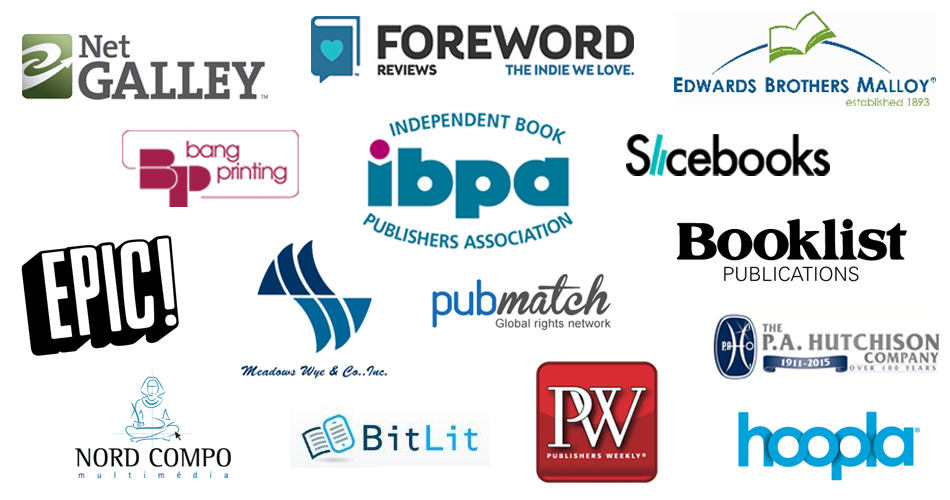 Getting to the Summit
By Car
The Westin Michigan Avenue is ideally situated in the heart of bustling Chicago just off Lakeshore Drive. It's also only 1.5 miles from 90/94 (exit on Ohio St and take Ohio east until you reach Michigan Avenue and then head north).

By Air
Whether you'll be joining us from O'Hare international Airport (ORD) or Midway International Airport (MDW), you will have a number of options to choose from to reach the conference hotel:


Taxi: Rates vary by the amount of time you'll have to spend in the taxi (traffic can shift between light to extremely heavy) but the average will be around $50 USD (including tip) - add $1 per additional rider and no luggage fees. Average trip time: 45 minutes (not during rush hour)

Chicago Transit Authority (CTA): O'Hare: You can take the CTA Blue line from O'Hare towards Forest Park, which runs every 5-12 minutes, and transfer to the Red Line at Jackson. Take the Red Line towards Howard and get off at Chicago. Walk east 2 blocks on Chicago to Michigan Avenue, then north 2 blocks. Average trip time: 1 hr 5 mins

Midway: You can take the CTA Orange Line from Midway towards the Loop, running every 12 minutes, and transfer to the Red Line at Roosevelt. Take the Red Line towards Howard and get off at Chicago. Walk east 2 blocks on Chicago to Michigan Avenue, then north 2 blocks. Average trip time: 47 mins
Meet & Mingle
IPG cordially invites you to join other Summit attendee publishers, presenters, exhibitors, sales reps, and staff for a fun evening of cocktails, hors d'oeuvres, and stimulating conversation at The Grill on the Alley at 6:30 pm, Monday.
Want to visit IPG or the Distribution Center?
If you would like a tour of the IPG offices (located at 814 N Franklin St) or our distribution center, please contact Mark Noble to schedule that visit. Time and space will be limited so please try to let Mark know as soon as possible.
Experience Sweet Home Chicago
Our staff has compiled a list of nearby favorite spots to eat and see while you are with us here in the Windy City to ensure you see and taste the very best our town has to offer!
Eat & Drink
There are so many wonderful places to try in Chicago, you really can't go wrong!
Near the hotel:
The Signature Room at the 95th ($$$) – Fine dining and a jaw-dropping view of the city.
Signature Lounge ($$) – On the 96th floor of the John Hancock building, enjoy a fine cocktail and a spectacular view!
The Cheesecake Factory ($$) – Across the street from the Westin w/ a menu the size of a book.
Lou Malnati's Pizza ($) – Chicago style deep dish w/gluten free options.
Pizano's Pizza ($$) – Oprah's favorite chi-town pie.
Giordano's ($$) – Known for their buttery deep dish crust.
Mike Ditka's Restaurant ($$$) – A great meal from da' best coach.
Farmhouse ($) – Locally sourced delicious food and libations from the Midwest.
Headquarters ($$) - Enjoy free vintage arcade & pinball games as you sip craft beers.
Untitled ($$$) - This swanky joint is a secret underground speakeasy that boasts great drinks & Jazz.
Purple Pig ($$) – Small plates: voted 1 of the 10 best new restaurants in America…just saying.
Slurping Turtle ($$$) – Noodle bar offering Japanese comfort food that is hip, welcoming & sumptuous.
A cab away, but totally worth the ride:
Pequod's ($) – This literary nod does deep dish in a whole new way. Hint: caramelized cheese Crust.
J Parker ($$$) – On a warm night the stunning rooftop views and signature drinks are unforgettable.
Randolph Street ($-$$$) – Hop in a cab and tell your driver "To Randolph and Halsted" and you will be dropped in one of Chicago's current food meccas. Staff favorite include Haymarket ($), Green Street Meats ($$) and the Girl and Goat ($$$) – Little Goat is great too if too crowded or too pricey.
Yuzu ($) – This BYOB sushi & robata spot is a super secret gem. Eat the whole menu, it's all wonderful.
See & Do:
The Art Institute ($$) – A world class exhibition of incredible artwork from across the centuries.
Museum of Contemporary Art ($) – One of the world's largest contemporary art venues & just down the street.
BLUES on Halsted ($) – A Chicago classic dive worthy of its abrupt descriptive name. This is real Chicago.
iO or Second City or Zanie's ($-$$) – Chicago is famous for our sense of humor so take in a improv or standup act while you're in town.
Harold Washington Library (free) – In true literary fashion, this massive landmark is gorgeous. Be sure to check out the roof.
Green Mill ($$) – Historic jazz bar in Uptown with live music nightly.