Frank Autunnale Appointed CFO at IPG
July 13, 2017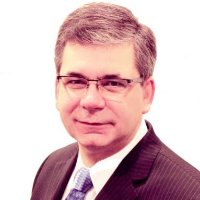 Frank Autunnale has been named chief financial officer at Independent Publishers Group, succeeding Cara Sample, who has left the company to pursue other opportunities. Regarding the appointment, IPG said: "With robust executive experience in top-level book publishing, digital media and distribution, Autunnale's transition to IPG poises the company for continued growth in the face of industry consolidation.... As the company expands its sales and marketing efforts in the academic, Spanish-language and general trade sectors, Autunnale's strategic vision will strengthen IPG's position as a primary partner for independent presses seeking extensive distribution in print and digital."
Early in his publishing career, Autunnale served as the director of financial planning & analysis for HarperCollins. He was appointed v-p, finance at Penguin Group (USA) in 2009 and at Hachette Book Group in 2015.
"Frank's vast publishing and distribution experiences are an asset on day one," said IPG CEO Joe Matthews. "We are thrilled to have such talent join the team."
Autunnale commented: "It is a great honor to have been offered this opportunity, and I am excited to join Joe Matthews and the IPG team to implement strategies to drive the company's continued growth and success."