Publicity Spotlight:
New York Times editors celebrate Hazelnut Days
Hazelnut Days (minedition, 9789888341542) was recently selected by Maria Russo, Children's Book Editor at the New York Times, as a stand-out summertime read. Maria Russo and Rumaan Alam spoke about the book in a video roundup posted to the official New York Times Twitter account, @nytimes, which has more than 42 million followers. Their discussion of Hazelnut Days begins at the 22-minute mark.
Russo and Alam note that the book is "forthright about a difficult subject" and praise it for the "honesty in the illustrations [which] suits the narrative." They also make sure to establish that the story is "not preaching," and they remark on its capacity to help children "build a sense of compassion."
To watch the full video, visit the New York Times on Twitter.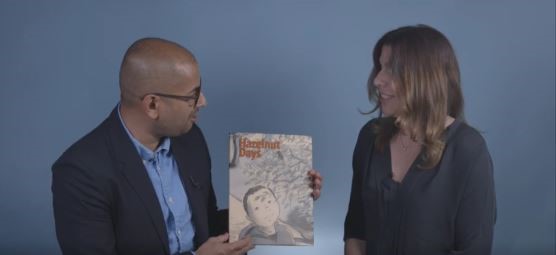 ---