Independent Publishers Group Hosts 75 Publishing Houses at Annual Summit
May 1, 2019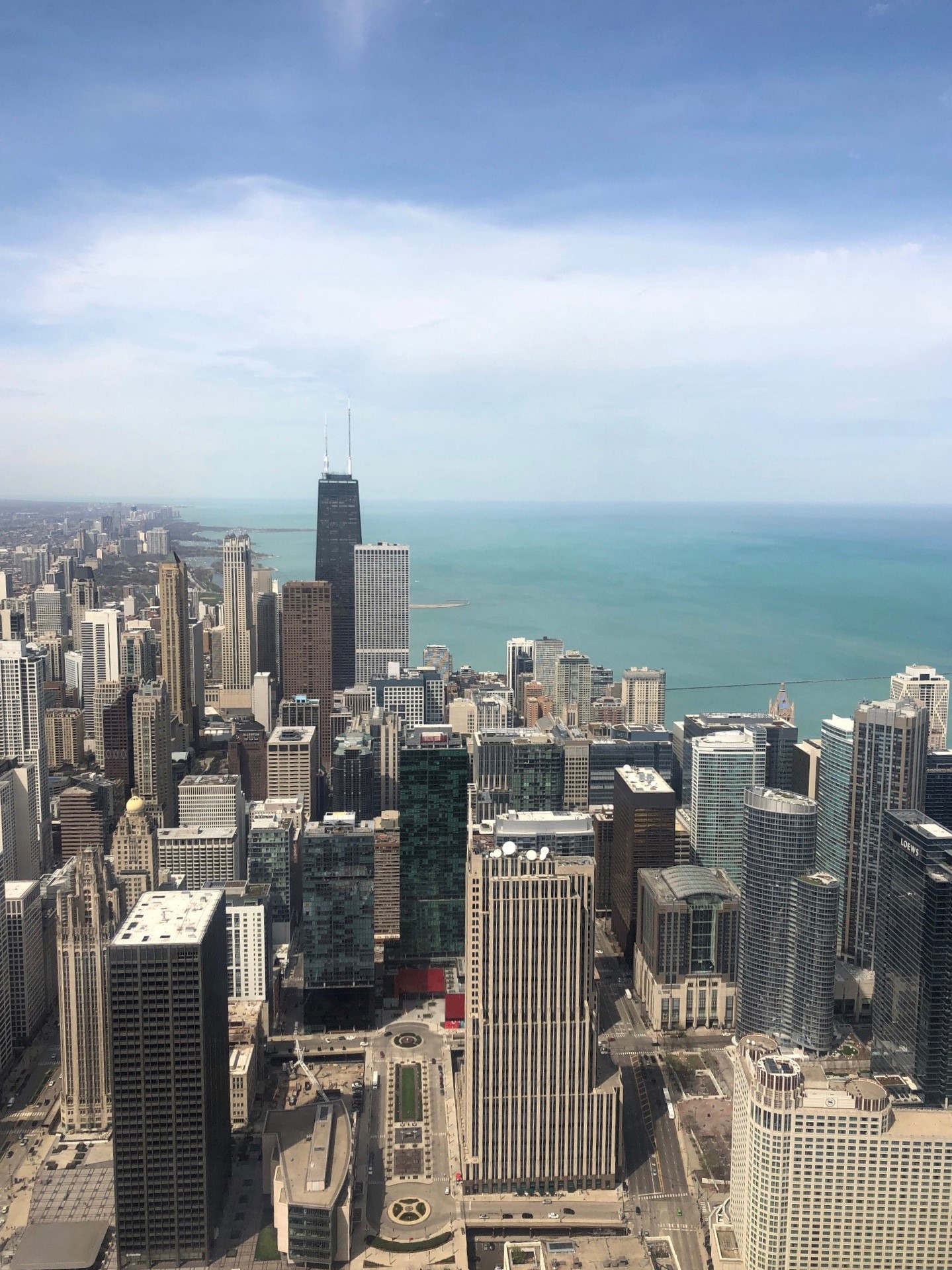 CHICAGO, IL — More than 100 publishing professionals representing 75 publishing houses joined exhibitors, corporate sponsors, industry insiders, staffers and reps at Independent Publishers Group's (IPG, www.ipgbook.com) fifth annual Publisher Summit last week.
Hosted at the Mid America Club atop downtown Chicago's Aon Center, attendees spent two immersive days participating in educational sessions, professional development, business planning and networking.
"The whole event was fabulously organized, informative and, perhaps most importantly, very enjoyable. We even did a deal!" said David Stock, Commercial Director, Omnibus Press. "It's a long way to travel for us, but even with it falling over the Easter weekend, we weren't going to miss it."
Highlights of the event included breakout sessions led by industry insiders, like publishing and intellectual property attorney Jonathan Kirsch, who explained how to navigate copyright and cover art legalities. There was also a presentation on bookselling in 2019 by Edelweiss's Joe Upton and Bookends & Beginnings bookstore owner Nina Barrett, a presentation of marketing case studies from successful indie publishers and a dedicated session on mass merchandising opportunities.
Clark Matthews, IPG's Chief Technology Officer, unveiled IPG's in-warehouse print center and an array of new digital printing services, including short run and true print-on-demand options, developed following last year's closure of Edwards Brothers Malloy. Earlier this week, Matthews was awarded a Rising Star Award at the Book Manufacturers' Institute's (BMI) Spring Management Conference in Charlotte, North Carolina for his success in building the print cell.
The wildly popular Bookstore Trolley Crawl returned for the 2019 Publisher Summit, taking more than 55 publishers on a tour of local indie bookstores: Sandmeyer's, the Museum of Contemporary Art Bookstore and the nonprofit Open Books, where publishers enjoyed wine and snacks.
New to the Publisher Summit this year, publishers could add a half-day masterclass on cultivating online communities and honing their brands, led by Dana Kaye of Kaye Publicity, or take a guided tour of IPG's warehouse facilities.
"The clear measure of success for the Summit is that it grows each year — that means those who've attended before come back and new partners give it a try," said Joe Matthews, CEO, Independent Publishers Group. "What our publishers tell us is that it's the intimacy and personal interactions that make our event so special."
About Independent Publishers Group (IPG)
Established in 1971, IPG was the first organization specifically created for the purpose of marketing titles from independent presses to the book trade. With consistent growth year over year, IPG's success has come from supporting and encouraging the growth of its client publishers in the United States and worldwide. IPG's wide reach into the book market includes distribution of publishers with academic and professional, Spanish-language, and general trade nonfiction and fiction titles. IPG was acquired by Chicago Review Press in 1987, and Chicago Review Press, Inc., the parent company of both IPG and Chicago Review Press, was born.
Additional IPG Publisher Summit 2019 Quotes:
Publishers:
From Patricia Potts, Senior Director, Product Marketing, National Home Builders Association
"It was a pleasure for Tiffany and I to meet the awesome IPG team. The Publisher Summit was fantastic — very insightful, great sessions and speakers. Plus, the food was delicious!"

From Autumn Beckett, Director, Marketing and Publicity, Oceanview Publishing
"Thank you so much for a wonderful conference! The sessions were interesting and informative; the company was splendid and the desserts were devilish and divine! Thank you for hosting us in your lovely city and welcoming us to IPG! We look forward to a successful year together!"

From David Stock, Commercial Director, Omnibus Press
"David B. and I had a brilliant time and always feel incredibly welcome and included when with you and your team…and that's not something I think you can say genuinely about a lot of companies! The whole event was fabulously organized, informative and, perhaps most importantly, very enjoyable. We even did a deal! It's a long way to travel for us but even with it falling over the Easter weekend (which is a 4 day holiday here in the UK), we weren't going to miss it."

From Jon Wilson, Publisher, Fish Out of Water Books
"Thank you for hosting us all at the brilliant 2019 Summit and for being so incredibly welcoming. It was great to be able to chat with so many like-minded people and to learn, laugh, commiserate and celebrate so, so much over the course of two days. The panels were superb, as were the meals and the location (and the trolley tour was great too)."

IPG Staff:
From Brooke O'Donnell, Managing Director, Trafalgar Square Publishing, a division of Independent Publishers Group
"What a dynamic and fruitful few days with our publishers from around the world, our sales team and experts from various sectors of the publishing industry in Chicago for the IPG Publisher Summit. Such a great opportunity to strategize, learn and network!"

From Alex Kampmann, VP, General Manager, Midpoint Trade Books & Small Press United, Divisions of Independent Publishers Group
"IPG Publisher Summit 2019 was a great experience. The breakout sessions were very informative and sales presentations very thorough. The opportunity to meet face-to-face with clients and colleagues in such a warm environment is rare. Publisher Summit provides true value for all who attend."

From Andrea Baird, Director of Marketing Chicago Review Press and Triumph Books
"The IPG Pub Summit team year after year continues to bring together a variety of publishers and industry professionals to engage, educate and entertain all with a means of growing business and celebrating the industry."